January 31, 2023
Metaculture Music Round-Up: The Garden of Unexpected Growth
The year's first round-up starts with a bang: new platforms, new music, and new challenges.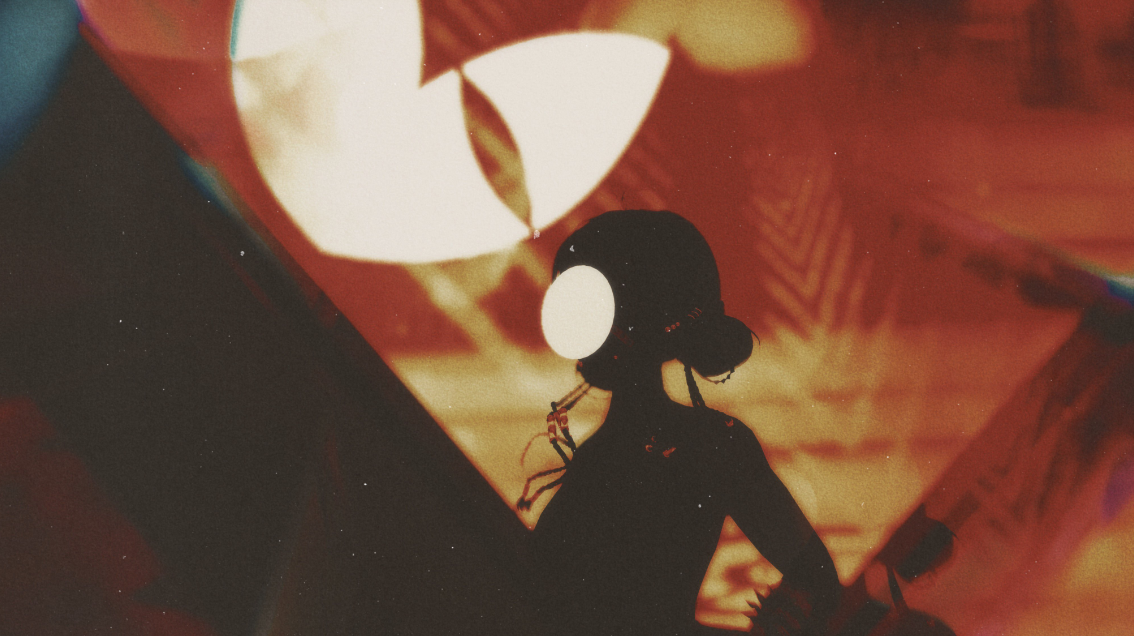 Our series of music round-ups covers sound you'll only find in virtual reality, produced by artists who socialize and work there. From acoustic to hardstyle techno, what's sonically relevant is being documented with us.
If you find an artist you like, click through the track information to give that person a follow (and buy something!). Your support is what keeps them making music--and we always love new sounds.
This update includes a broader scope of virtual music news than usual.
---
Five days before Altspace would announce its imminent shuttering, a small Twitter account was advertising live performances in virtual reality. HipHopinVR, an organization that distributes tickets for such events, posted this flyer on January 15th:
Punchline is a New York-based rapper whose activity dates back to the 90s and MTV's The Lyricist Lounge Show. Along with German rapper Lakmann One, they represent a growing list of professionals turning to VR for new entertainment solutions. One answer for them? VRNightlife, a brand-new performance platform coming soon to Meta Quest.
Hovering outside of virtual reality's three largest social platforms is also DatafruitsFM. While Datafruits primarily operates as a communal music site, it also holds a VR space within Mozilla Hubs. Just click the "3D" button when you visit to take a look at the venue yourself.
Datafruits often sees a crossover between VRChat DJs and artists from the Tinychat/URL generation, such as W.T. Snacks. If virtual reality were its own country, Datafruits would be its renown public radio station.
Meanwhile, big label acts are slowly beginning to arrive in social VR. VRrOOm has been a longstanding organizer for immersive art festivals in places such as VRChat, but January 10th saw the grand opening of their own platform. The Warner Music France-backed event featured Le Juiice, Maxence, and web7. Rec Room has also returned with their own concert series sponsored by Republic Records, featuring chanteuse JESSIA.
Currently, VR is a scalable solution for performing artists who range from amateur to independent-level. While a sustainable income isn't quite possible for everyone, the money a smaller artist can earn through sources like Patreon and album/merch can help to support their craft.
Strangely, larger acts in Korea and Japan have been able to hold concerts and produce shows in VRChat without upsetting the independent music community already there. Will North American labels ever find a way to premier special events while achieving the same, or will they remain in the peripheral?
Only time will tell.
---
Full Body Recordings Debuts New Album
Full Body Recordings, Episode 1 is a release by the new VR-based label featuring some heavy hitters: FRILLZ, OM3, Pain Princess, Lamp DX, Mordio, DJ TECHBRO, Ryft, Treesleeper, and MOSHII LIGHTZ.
All of these names have been around the virtual rave scene for a while, so this is a purchase underground music collectors will want to get. You'll find a range of genres that mesh well through the tracks: breaks, club, techno, electro, garage, and more.
Radical Rhapsody Returns
Radical Rhapsody is back with another post progressive pop punk single, called Smile And Sing Along. Check out the music video below, which features a cameo by immersive performer SoftlySteph:
The guitar solo on this is amazing. It's great seeing rock bands have a place in VR, too. You can listen to the song on Soundcloud and favorite it on Spotify.
A New Flip from Realmlist
We love this take on DJ Whore by Realmlist; it's an insane high-tempo ride with speaker-rattling bass. Several different mini-movements are included to keep you dancing:
Want more? Check out his flip on Samen Naar De Aldi. This guy'll make a banger out of anything.
Bluberry Has Intelligent, Textural Production
There are some producers out there who have a knack for adding cool textures and just-soft-enough beats to songs. Bluberry's work has a very intelligent leaning to it; you can tell she thinks a lot about different types of sounds.
Her new mix is a take on Simple Folds by Patterns. Originally a soft concept, Bluberry adds the right amount of drum n bass to make it into an even stronger track:
Aetherize Yourself With Babyjack
A fun sketch so far: Babyjack's Aetherize starts in soft, blares the drum n bass siren, but keeps it chill on the drop. Her upcoming jungle/dnb EP is still progressing; for now, you can check out her Soundcloud for finished WIPs and reworks.
---
Another big roundup! The world of musical VR keeps growing. We'll see you next time for more news and great music.
Update 4:43am: A correction from "Oculus" to "Meta". It's hard breaking habits.