November 15, 2023
VR Cinema Crosses A Historic Milestone At Raindance Immersive
The first ten directors have received VR film nominations this year.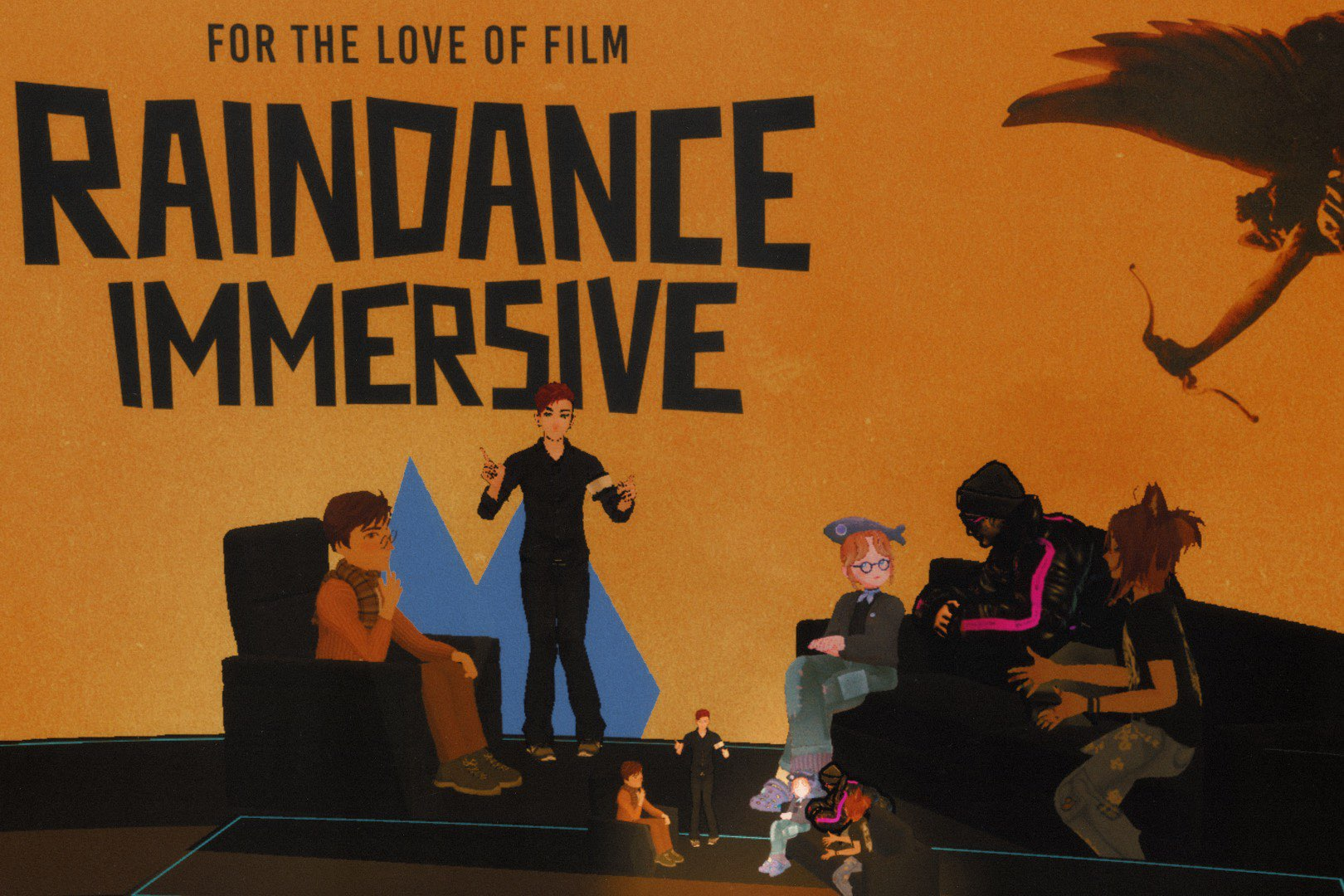 After decades of countless artists dedicating efforts to the art of virtual cinema, Raindance Immersive has welcomed ten submissions into their newest VR film categories.
The first five directors to be nominated for Best Short Film Of VR are as follows:
Along with this, are the first five works up for nomination of Best Music Video Of VR:
The winners of Best Short Film and Best Music Video will be announced on December 3rd. A congratulations should be offered to all ten entries, as it's marking a historic checkpoint in the art of virtual cinema.
A Look Into The Past
How did VR film actually begin? More than twenty years ago, mocap equipment, such as the VIVE trackers used more commonly today, weren't commercially available. Instead, virtual film was referred to as machinima (machine + cinema). Machinima is now commonly seen as video game animation, but it's had plenty of activity in Second Life's art community as well.
Two well-known artists you might not know who experimented with machinima are Tony Dyson, creator of Star Wars' R2D2, and Bibbe Hansen, a member of Andy Warhol's Factory, longtime Fluxus artist, and mother of Beck Hansen.
Tony Dyson loved machinima. Up until 2016, he enthusiastically explored the new medium, passing away one year before VIVE trackers would first hit the commercial market.
In this interview for New Media Film Festival in 2013, Dyson spoke about his love of machinima as a storytelling tool in Second Life:
You'll have to turn up the volume on this, but Dyson urges the need for machinima to be accepted by the world as "legitimate" filming format. Nowadays, he would be thrilled to see VR cinema finally become an award category at Raindance.
Bibbe Hansen still practices art and travels the world in doing so. She has participated in Italian machinima film Vola Vola, of which there's a sample scene available here:
In 2016, Bibbe restaged the production of Car Bibbe, a performance first created by her father Al Hansen. The full film is here:
Second Life has been home to countless artists experimenting with new art formats and ways of selling work and housing digital studios. VR's art scene is still in its early years, but it's experiencing an impressive acceleration of film technology so far.
Streamers Leading The Way
Credit where it's due: VR cinema wouldn't be where it is without vtubers and VR streamers. You can commonly find these personalities on Twitch, Tiktok, Youtube, and Instagram. Streamers will even quickly adopt small programs, such as Shoost, to experiment with different capabilities to deliver the best entertainment possible. As a crossover of social streaming's own film scene, VR Tiktokers especially learn to adapt film transition methods and practical effects for the best outcome.
Fliptrip is a streaming personality who often employs different transition and overlay methods to deliver an effective short. In the video below, he blends VR with an extra 2D animation for a skit:
Another great use of mixing 2D animation and VR film is this collaboration between Pipapeep and Qyuwi_Ai:
And that's where VR film is right now. Mixing mediums is new, but with the introduction of virtual cinema into Raindance, there's bound to be more advancements to come.