August 12, 2022
Review: Virtual Market Summer 2022 Is All About Going With Your Friends
The latest convention features multiplayer games, secrets, and giveaways.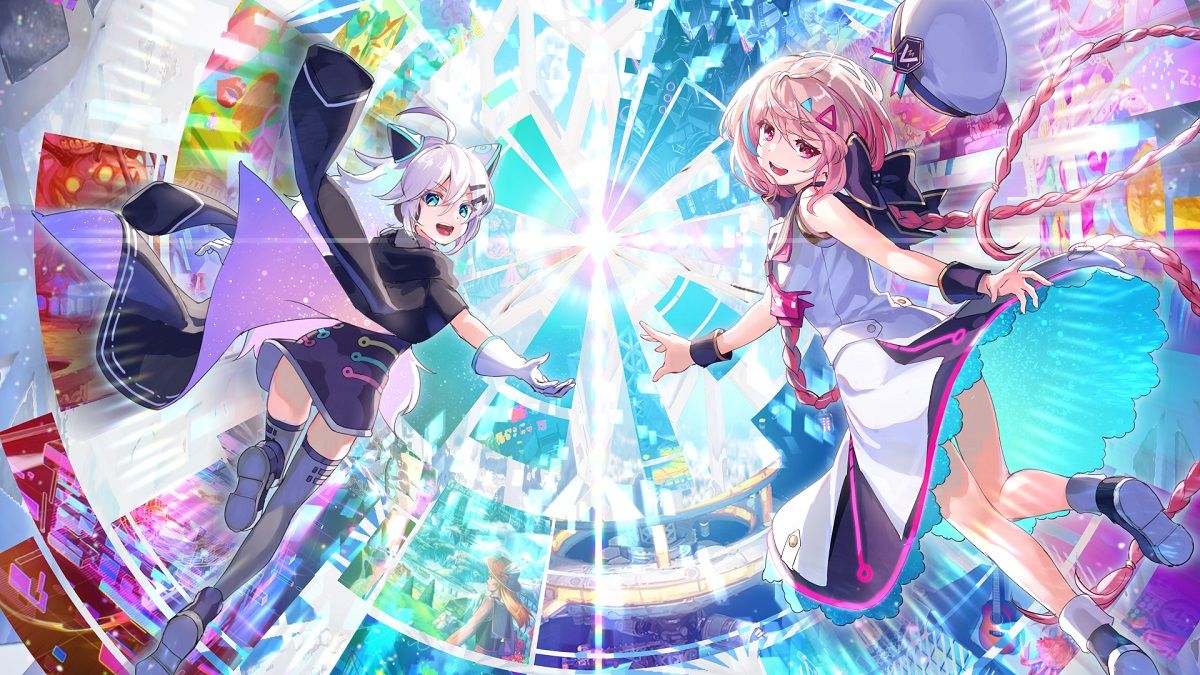 Virtual Market, the VR-based convention known for showcasing games, comics, and avatar goods, will be opening its doors once again beginning on August 13th. The Summer 2022 version of their exhibition will feature several worlds that are now even more jam-packed with advertisements and activities.
An early press tour of the event grounds reveals an evolving approach to entertainment and advertising. There are a few hiccups in execution here and there, but the outcome is impressive and seems designed for group visits.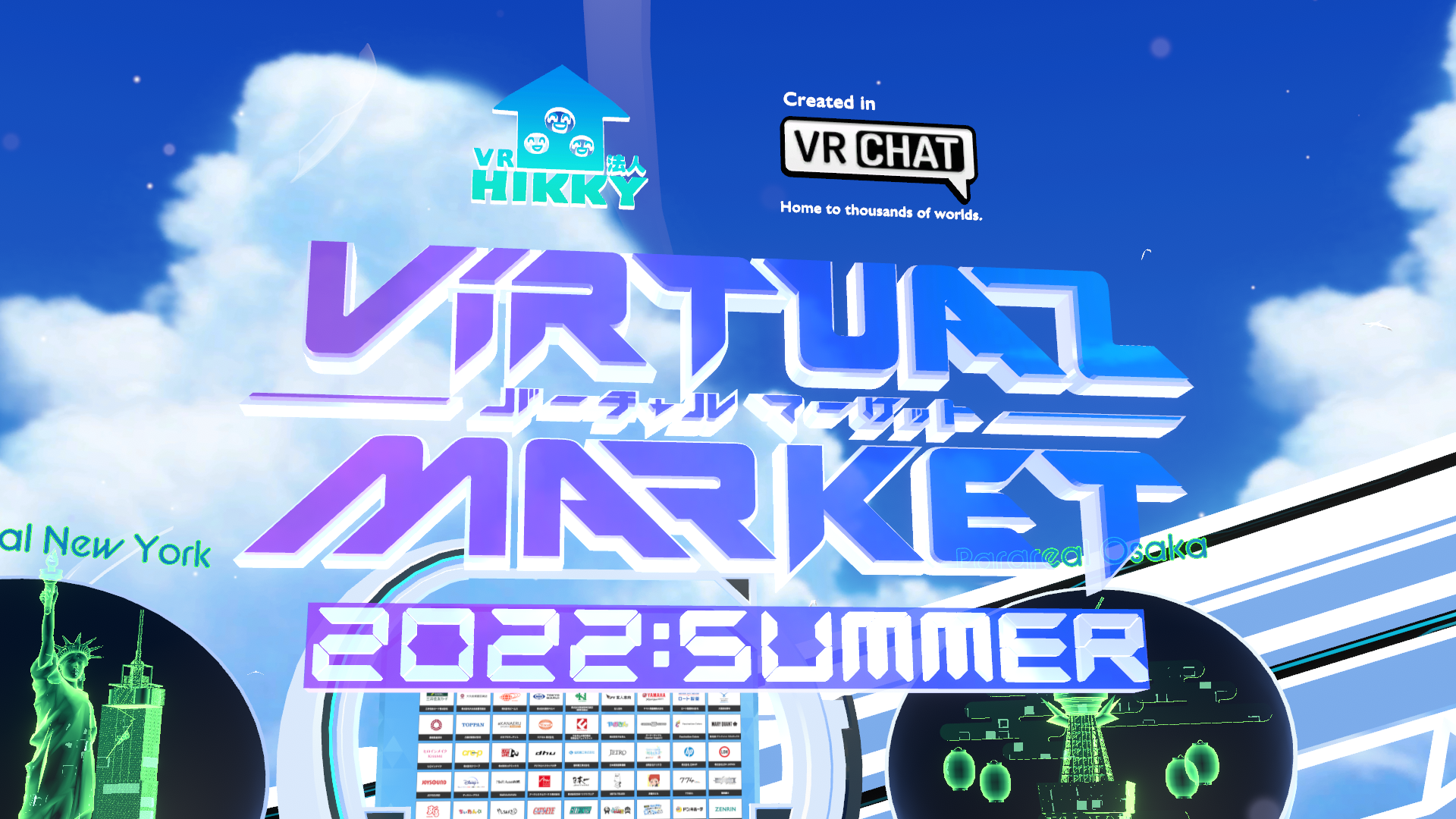 General Overview
The main world users will load into this year features a short introduction of a magical egg cracking from a pit of darkness, blooming into a sunny-looking lobby with different exhibit spheres. Walking up to each sphere will call the portal for that particular world. Beyond the portals is a wall featuring Vket sponsors and participating corporate exhibitors. It is an attractive introduction into Vket for users who are experiencing it all for the first time.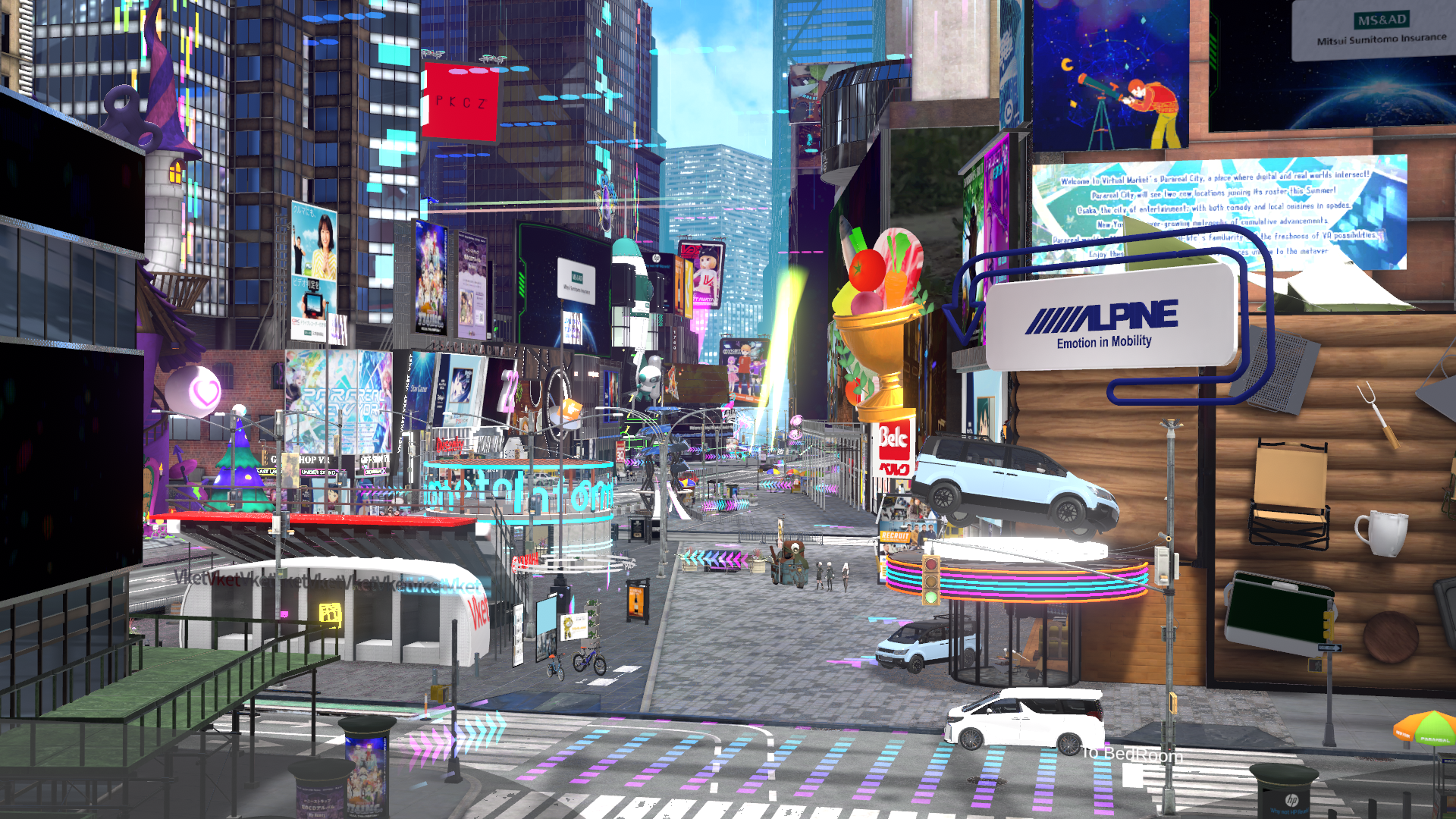 Parareal New York is accurate, if not nearly overwhelming. When we say there are ads, we mean there really are ads. It mimics the real New York City in how many there are, so it's what you would expect when you drop in. The loading time is beyond 700mb though, so grab a snack while you wait for the progress bar because it might take a while.
For a preview of all areas available this round, check out their video here:
Performance and Interactivity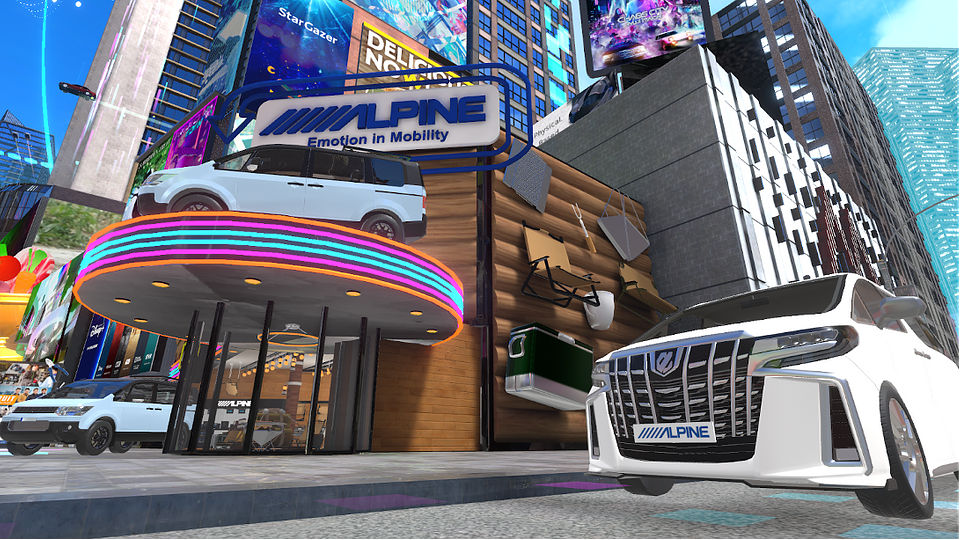 The amount of activities and minigames found in Vket are exciting. Users can spend a great amount of time on each map, running around with friends to play a supermarket-sweep style game, floating up to a water slide with the help of a balloon vehicle, navigating a cute haunted house, or playing in Discovery Zone-style tunnels. There is also a cooking game (you can download a model of your dish when you're done!) and build-your-own-forest-camp simulator in their respective areas. In a subsequent cyberpunk world, there's minigolf next to a provided rest area. A casino-themed world shows off simulated money. The fantasy-themed area contains RPG elements and magical minigames. There are also giveaways of 3D objects; keep your eyes peeled for free gaming chair models and the like scattered around.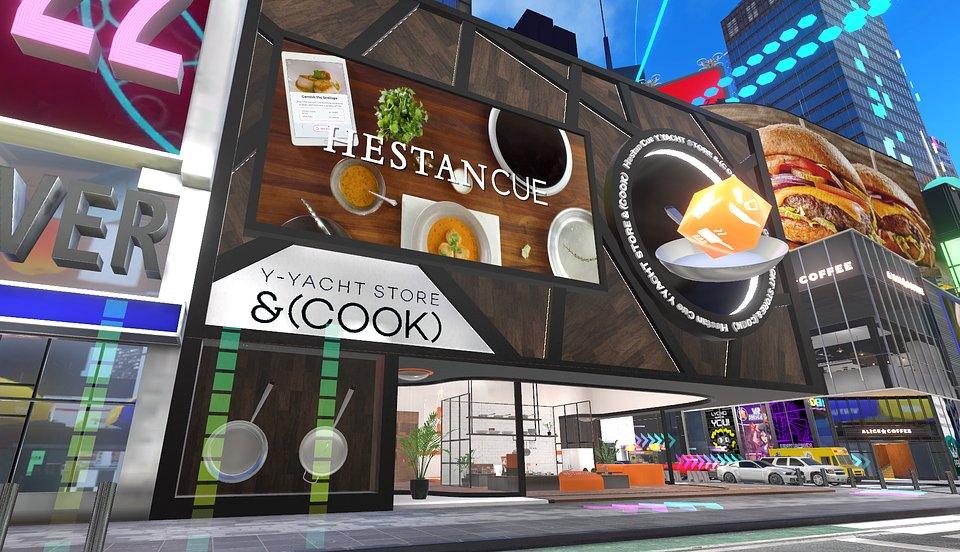 The one drawback might be performance issues for some users. Framerate might affect your experience, depending on who is visiting. Another user in our tour group didn't have problems while looking around, but we saw frames drop down to an abysmal 18fps. The blame isn't entirely on Virtual Market's end, either. It's obvious there's been optimization work done, and the new EAC update in general has resulted in our client responding a bit more slowly.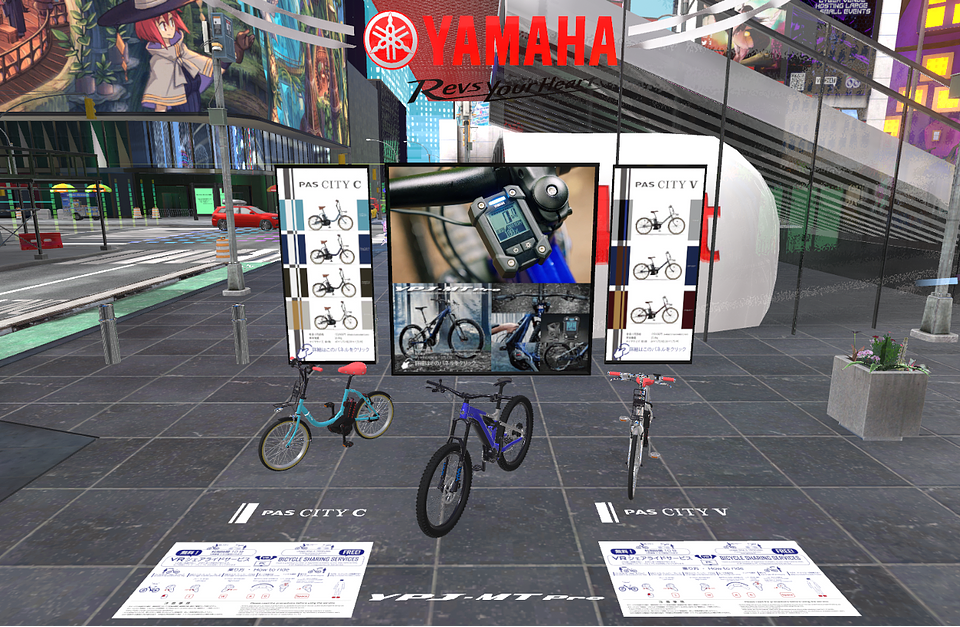 Avatar Availability
The preview tour The Metaculture was given focused more on world design rather than avatars, but we did catch a glimpse of some tasty digital goods and impressive avatar storefronts along the way. While some product announcements are still forthcoming due to the general preview embargo on media outlets, avatar enthusiasts should be satisfied with what they find this year.
Some 3D authors are announcing products early, such as this base which is destined to have some cute clothing options show up soon:
Previews like this are a comforting promise of the next generation of avatars--one where there are plenty more options for different gender expression. We wouldn't call this the golden age of VR avatars yet, but it seems like this year is clearing a path for those times ahead.
Branding and VR Implementation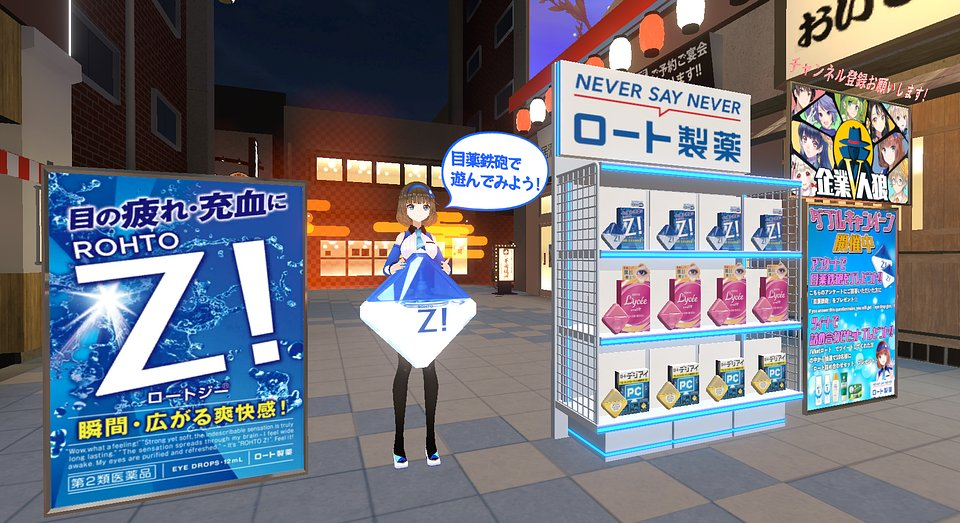 What felt a little more jarring this year with Virtual Market was the variety of presence with corporate brands. On the press tour, we saw all types of advertisements, from beer to comics to even a booth from ROHTO Pharmaceutical. A long-standing grocery store chain, which has existed for 200 years, had a virtual store in which to not only shop for goods, but have them delivered to your door as you purchased them in VR. This isn't too dissimilar to Final Fantasy XIV running a promotion with Grubhub (and World of Warcraft doing something along the same lines years before), but it's another when you're also shopping for other food aside from takeout.
Where this really hits home, though, is the widening of possibility with indie creators looking to gain an audience through VR. This is already evident with musicians advertising their brand in VRChat, but another booth we saw this year at Virtual Market was of a digital artist advertising their commission rates and comic art. Vket already offers a comics-only version of their virtual convention series, but with more brands participating in advertising, it might mean users will become more accepting of the type of products they see at digital conventions.
This is an excellent time for indie creators to experiment with VR and see what the tech can do for their brand. If you're a writer, using Kindle-like prefabs to include book samples for reading might convince visitors to pick up a copy of your work. If you're a comic book artist, this might be the right time to build a world map showing what your newest project is about--especially if you're on Webtoon. Incidental conversations with various users in VRChat have always found enthusiastic Webtoon readers among them, although we have yet to publish any official survey to support with solid numbers.
But Marvel and Disney are already advertisers at Virtual Market, and have been for years. Netflix has been a supporter in previous years as well. This year, we also saw a booth from the City Hunter series, which is offering clothing from their popular characters to be worn on common avatar bases. The truth is that comics are already in VR and are trying out the power of advertisement with Virtual Market visitors; it is only indie comic artists who aren't clued in yet.
The Takeaway
Virtual Market's Summer 2022 has a lot going for it, but its greatest strength is in this year's balance between ads and user experience. Vket and HIKKY are maturing as a brand; it's a comfortable trajectory to assume growth, with their best years still ahead of them.
Virtual Market 2022 Summer Details
Dates: August 13 to 28, 2022
Theme: "Point of Origin"
Corporate exhibition venues: Parareal New York, Parareal Osaka
Official Website: https://summer2022.vket.com/
Twitter: https://twitter.com/EnVket
YouTube: https://www.youtube.com/c/vketchannel
Instagram: https://www.instagram.com/vket_official/