November 28, 2022
Virtual K-Pop Competition Series, GIRLS RE:VERSE, Put On Indefinite Hiatus
The first major K-Pop series in VR has sadly been put to a halt.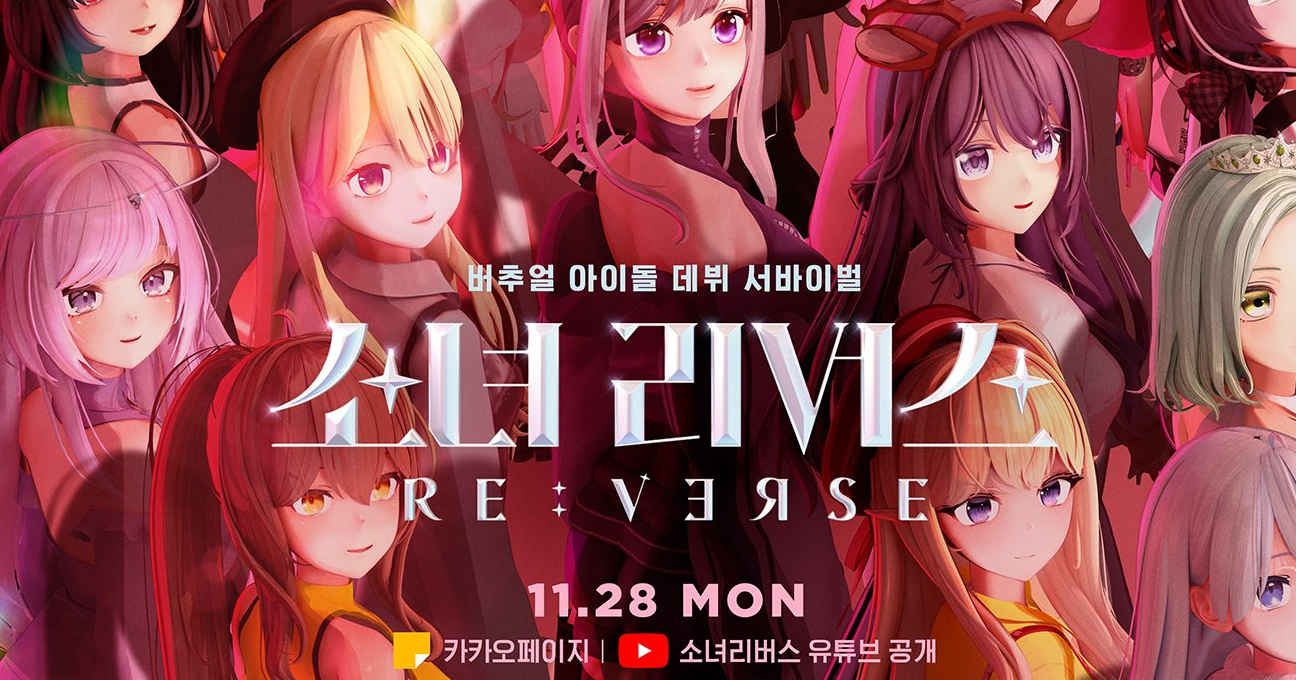 A major K-Pop entertainment show, which took place in virtual reality, has been put on pause with no answer as to when it will continue.
Girls Re:Verse was a VR-first concept that featured 30 women from different K-Pop groups. Each celebrity was disguised behind an avatar, given a nickname, and voted on anonymously by viewers in an elimination-style singing competition. According to footage that is now erased from the series' official Youtube, it was evident the show was being produced within VRChat. You can still find clips around Twitter that fans have reposted.
According to a statement released by the competition show's official Youtube, Kakao Entertainment was unable to reach an agreement with all of the avatars represented in the series. Each avatar creator determines terms of service for digital goods they sell. While personal use for vtubers and individual customers are usually covered, that subject gets murky when it comes to corporate involvement.
"<Girl Reverse> is a virtual idol debut survival, and the virtual characters in the program were completed using various virtual character components released by domestic and foreign creators through an open platform," reads the translated version of the Youtube channel's announcement. "As a result, we have discussed with most of the creators about the use of content production and broadcasting, but we have not been able to complete the consultation with some creators even though we did our best until the end."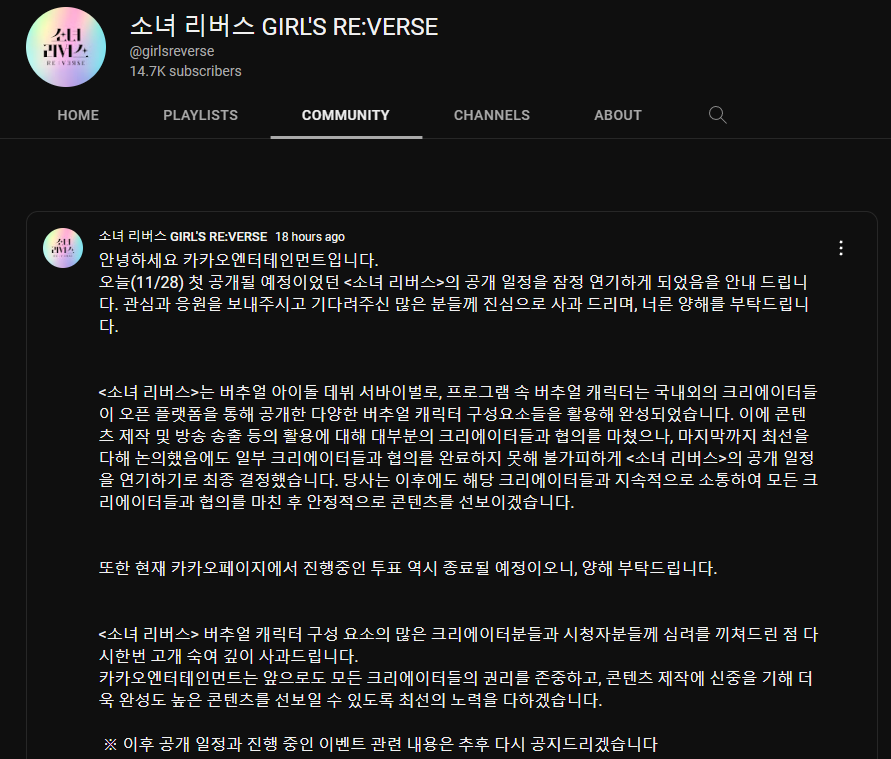 As Girls Re:Verse began production before this announcement was released, it can be inferred the show's copyright issues might have been initially overlooked in production. If you buy an avatar, you get universal usage from it, right? Not always so.
Kakao has learned an important lesson this time, but we don't think this will be the last VR-based competition series that sees the light of day.
Missed the preview clips of this show and wanted to see what it was like? Don't fret--Youtube's got you, thanks to one fan's guess as to who each person was behind the avatar.