June 22, 2023
What's It Like Wearing Luxury Clothing In VR?
What makes digital fashion high-end? VEIN might have the answer.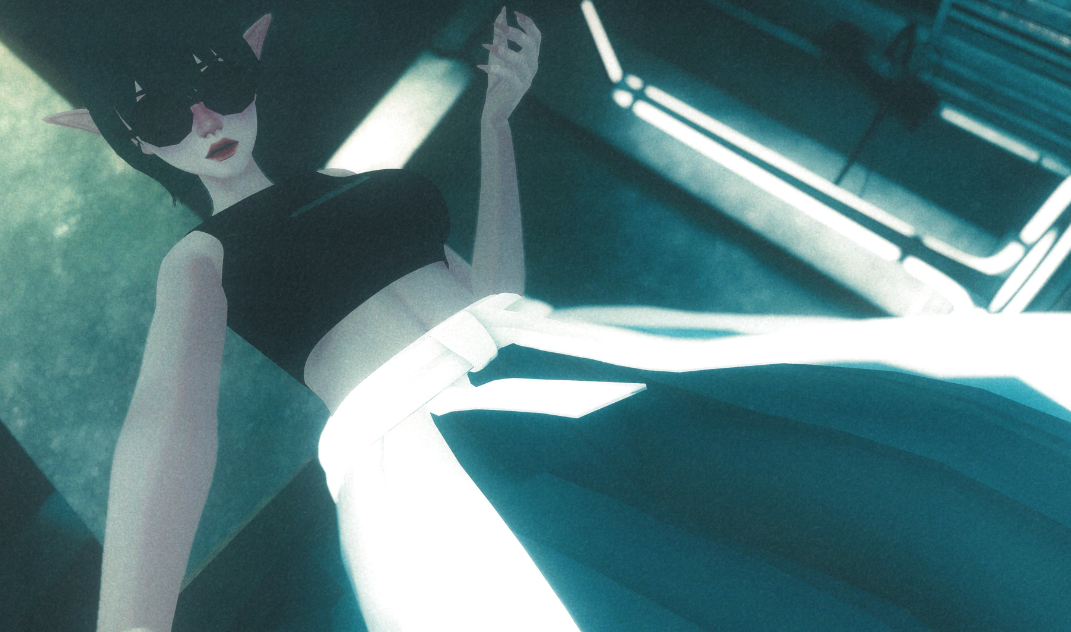 Note: This post has been sponsored by VEIN and WIRETAP.
Even in virtual reality, there's nothing like a new fit and a good party to attend. That was my experience earlier this month with the reopening of SANCTUM, my new pants from VEIN's V01 ensemble swishing along as I skipped down the stairs towards the performance space.
Currently, wide pants are all the rage in both digital and physical fashion. My friends have been adopting this trend to their avatars for the past two months. V01's pants are as wide as they get, and on top of that, have an impressive translucent drape for dramatic flair. They're well-made, on-trend, and are optimized enough to wear on a crowded map.
VEIN:vernaculism is a new luxury line of virtual clothing sold on Booth.pm, a popular site for multi-platform avatar attire. Most users buy their fashion from Booth to use in places like Cluster, VRChat, or ChilloutVR. There's other luxury labels as well; Chloma has been designing high-end, futuristic frocks for physical and virtual reality since 2019. There's also XENOGRAPH, which dives even deeper into cyberpunk style with physical and digital face masks and elaborate shirts.
VEIN's debut pieces are a collection of understated composition and a sharp eye for current trends. The translucent components in their work is a nod to the resurgence of cybercore fashion with a twist of space-explorer chic, made popular in VR by the experimental artist ROKUMORI. The components of each outfit are also modular, which encourages mixing and matching to find your own style. I personally love VEIN's swishy wide pants paired with a small top. And I have ideas of pairing the V01 blouse with a long black skirt that contain slits on the sides, and thigh-high boots.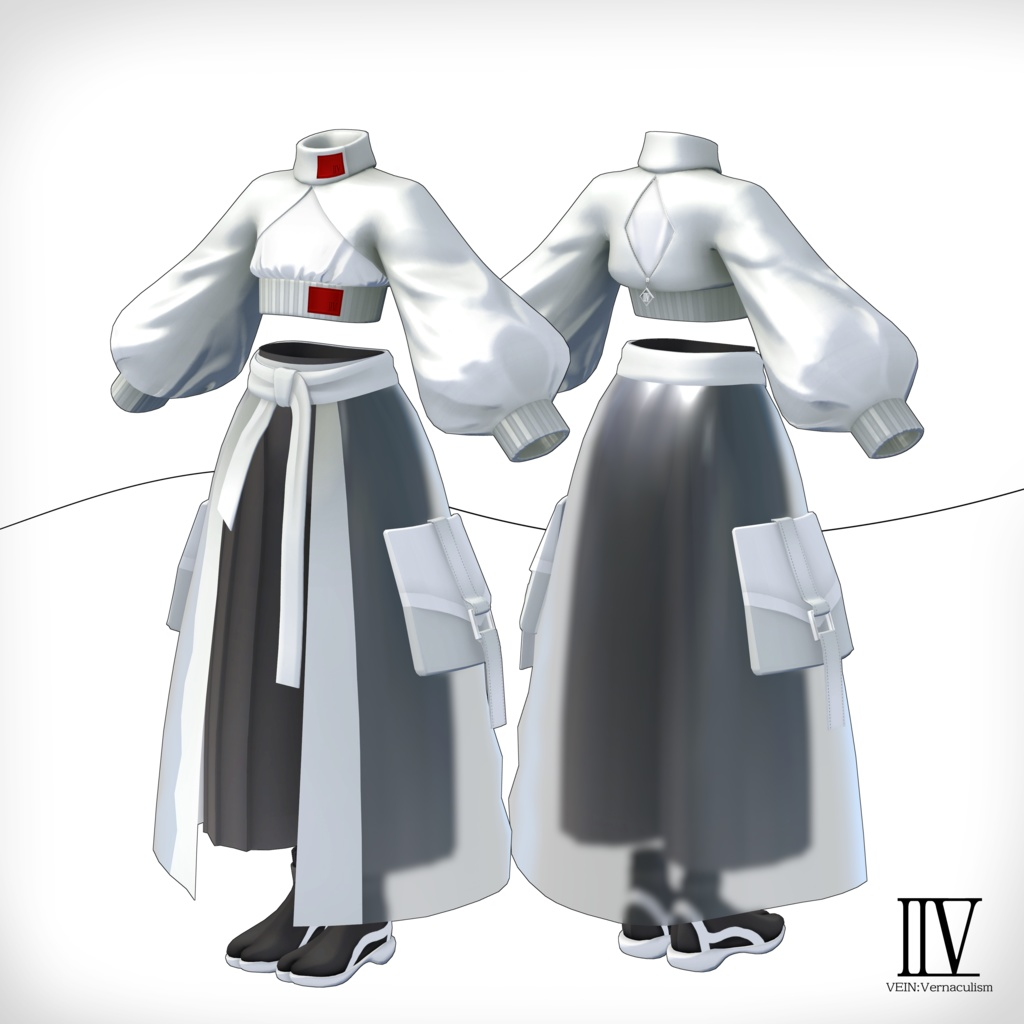 But what defines luxury in VR? VEIN's outfits are $100 apiece, which isn't something everyone can afford. We surround ourselves with high-end imagery with immersive platforms all the time, but changing money for this imagery ignites a new kind of conversation.
At the same time, these artists work long hours to create and rig their clothing to existing avatar bases, and all of these goods are crypto-free. By the term "luxury", we're really just having a conversation about what virtual goods should already be worth.
If you're a semi-pro streamer looking to expand your wardrobe with clothing you can download and keep as part of your closet, or you're just a fashion junkie who's always on the lookout for what's experimental, VEIN:vernaculism is worth a look. It's really about whether your wallet wants to be a part of that conversation or not.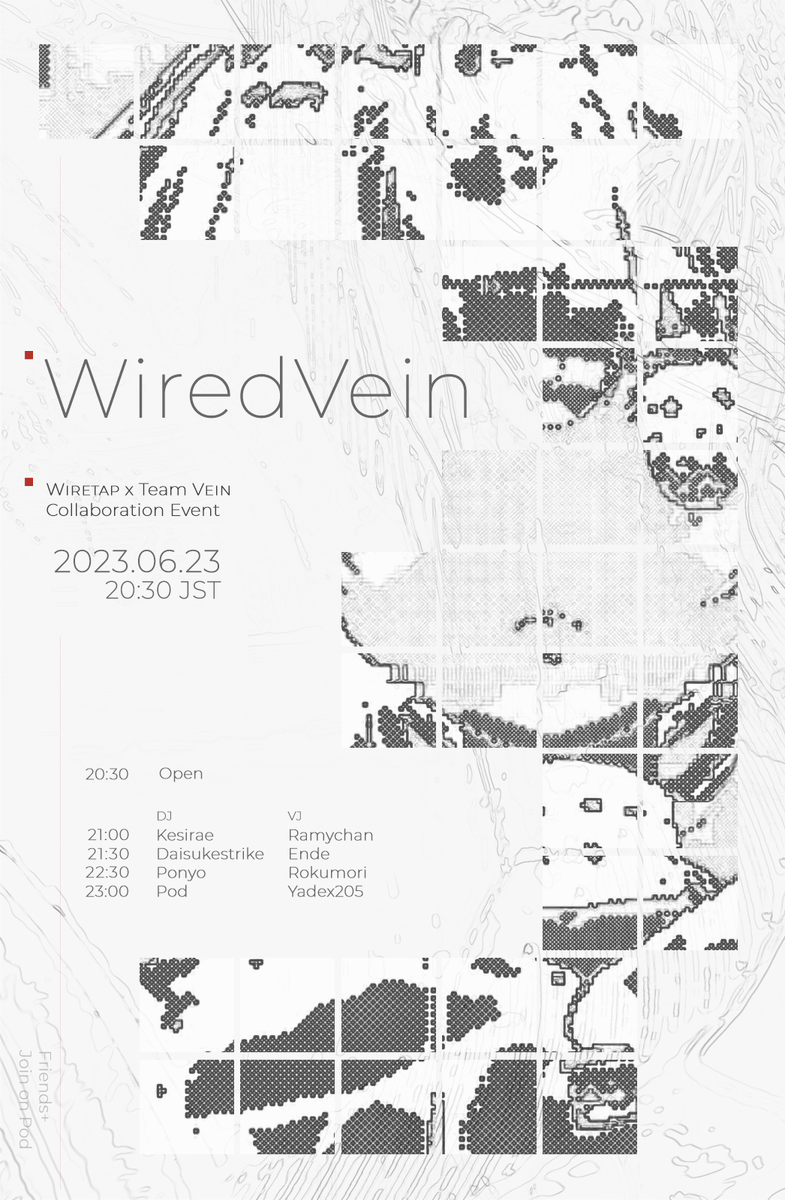 We sat down with Team VEIN for an interview, as well as their collaborative partner for the collection's debut party on June 23rd: WIRETAP, an international music venue in VRChat which will be openings its doors at 20:30 JST (7:30 AM EST).
If you're interested in attending a digital fashion event, this is definitely one to catch.
VEIN
Who makes up the team? Please introduce who you are.
Shuann leads the team as the producer. Our brand concept, music composition, and the sound design also fall under him.
VEIN's first collection presents itself as a high-end project. In lieu of its digital nature, how would you describe what luxury is?
We define our "luxury" as our fashion items reflect VEIN's story and the concept of music. VEIN:Vernaculism will embody VEIN's brand concept. That brings "virtual fashion" we've been working on, to the real world. We are trying to combine the conception of virtual fashion and clothing in the real life.
What makes you interested in virtual fashion? Where can we expect the VEIN project to go in terms of design?
As I went deep into the VRChat culture, I happened to see new fashion styles created by the custom avatar community. Those new fashion styles which nowhere near what you see in the real word, interested me in virtual fashion to offer a new way of fashion style. VEIN offers its followers "special value" by building the consistent brand concept, so we would like to define ourselves as something like a high-end brand.
How does the workflow of your design process go? What is the procedure of creating virtual clothing for VEIN, from start to finish?
We are just a bunch of creators, so the leader would make the concept and product theme first, then we make up a rough design with 3D modellers. Simultaneously, sound design along with the blueprint for teaser movie would be created. From there, we finalise the fashion item and do advertisements along the product theme.
How do you decide what avatar bases to work on for wear compatability? What makes an avatar base attractive to make clothes for?
We choose avatars that have a moderate body shape with no extreme characteristics. Our fashion items are designed to fit and look the best in those bodies. So avatar base wise being moderate is ideal and attractive.
What physical-world clothing labels inspire you?
Our fashion items, especially texture and shape wise, are inspired by the one in the real world. We refer to cutting-edge designs you can see in somewhere like Paris Fashion Week, or new items from luxury brands. We also make a mood board with photos of the real-world fashion prior to working on our project, that makes us able to introduce elements of the real-world fashion to our project.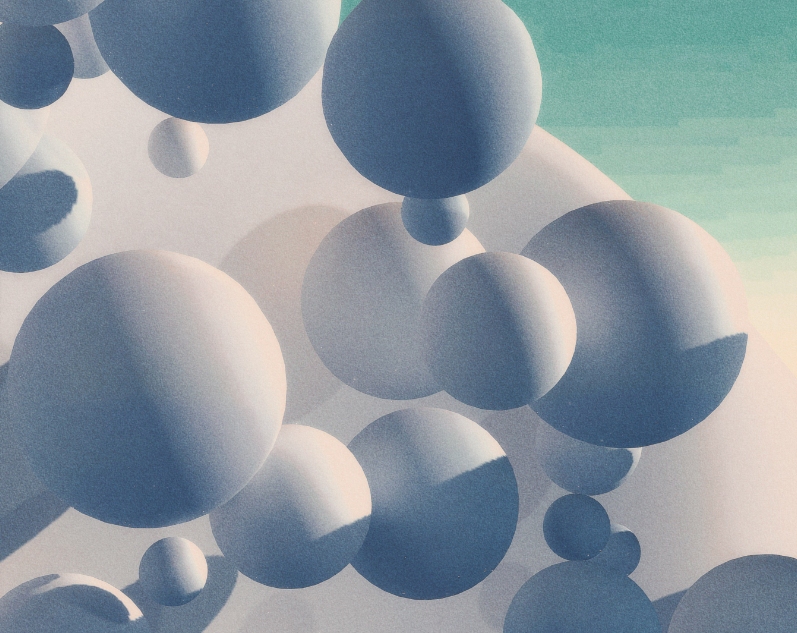 WIRETAP
Please explain who you are, and how the venue came into existence.
I'm Pod, the owner and creator of WIRETAP. I started doing WIRETAP back in 2021 alongside the original resident DJs Daisukestrike and Panclarks, ever since then, we've only had two additions to our team as resident DJs, namely, Bert and Kesirae.
I've never really been to any parties, nor was I really into clubbing, but having experienced it in VR for the very first time was something very special— without knowing each other, everyone was somehow connected through music in VR. It was an exhilarating feeling and I wanted to recreate that and share it with everyone.
The same thought led to the club's name, WIRETAP and its one line: "Through the wires, we listen." Ever since then, I've pushed myself to learn everything from the ground up to build WIRETAP to what it is today. In terms of design, I wanted it to be serious enough to be believable, but not enough for everything to be something you would see in everyday real life. And instead of having everything automated, like using audiolink, I wanted to give the visuals it would present a personal touch, hence the four OLED screens in the venue, giving focus and freedom to the VJ to change the venue up to their liking, depending on how the music being played makes them feel.
There's not much that English-speakers still know about the Japanese music community. How would you describe it?
In our experience in hosting events on both ends, we believe that the JP community touches the music scene in a much different way. The JP community tends to be more open in trying out new things and going to new events.
This opens up to weird and kooky events and event spaces being created. This community overall has been positive, in terms of the music scene, because it doesn't really take itself too seriously to the point of being insufferable.  In terms of music played, there really isn't any difference aside from western club music being played less on mainstream. If you look for something, you'll find it in the JP scene—it just comes down to what your taste is.
Wiretap is also in touch with the English music community, too. How does your team work to schedule and run events?
Our foothold in the english-speaking community is still on the slow side. We've technically only done mostly JP events as of late, with a few NA events as exceptions, but there have been talks with my friend, Daisukestrike, for him to help organize events for North America.
In running JP events, I'm usually the one who organizes the events and since we all live in NA and most of us are working throughout the week, so I tend to set dates based on when we can take days off (usually Fridays or just the weekend in general), then I curate the DJs and VJs for the lineup, and we really just set our alarms early. Recently, I've been lucky to have help from Kesirae in organizing which has made things easier.
Other than that, this is basically why we rarely have events, but when we do, we work hard to make sure it's a big one.
What's something your team has learned about each other since forming?
In WIRETAP, we all started from the ground up. We learned how to DJ and how to do events from complete zero. We've all grown in terms of skill and an overall understanding of the music scene and we always help each other to become better. Everyone's taste in music have changed through out the time, or at least, how we mix them. And despite specializing in different genres, we work together to cover each other's weaknesses and set an overall vibe throughout our events.
Where are you interested in seeing WIRETAP go in terms of design and scope?
We hope WIRETAP to turn out to be the an event where people go out of their way for, not because it's a big name, but because it's a good experience.
We will be pushing the boundary of our skills and creativity to keep on delivering this.
A sidenote from Kesirae, since she's also a club owner helping me out: "Personally, I'm just here for the ride. It's been great to see where WIRETAP has gone in such a short time. When I spoke to Pod he told me he wants to bring high quality events to his audience. I think the next step is continuing to foster the relations between ourselves and VEIN as it may lead to better opportunities in the future for both parties."
VEIN:vernaculism's new collection is on sale until June 27th. You can view their shop here.
WIRETAP is run by Pod; you can follow them here.