October 1, 2022
Stage And Screen: Virtual Creators Take The Next Step
One year ago, Virtual Hollywood announced its presence. Now, it's growing.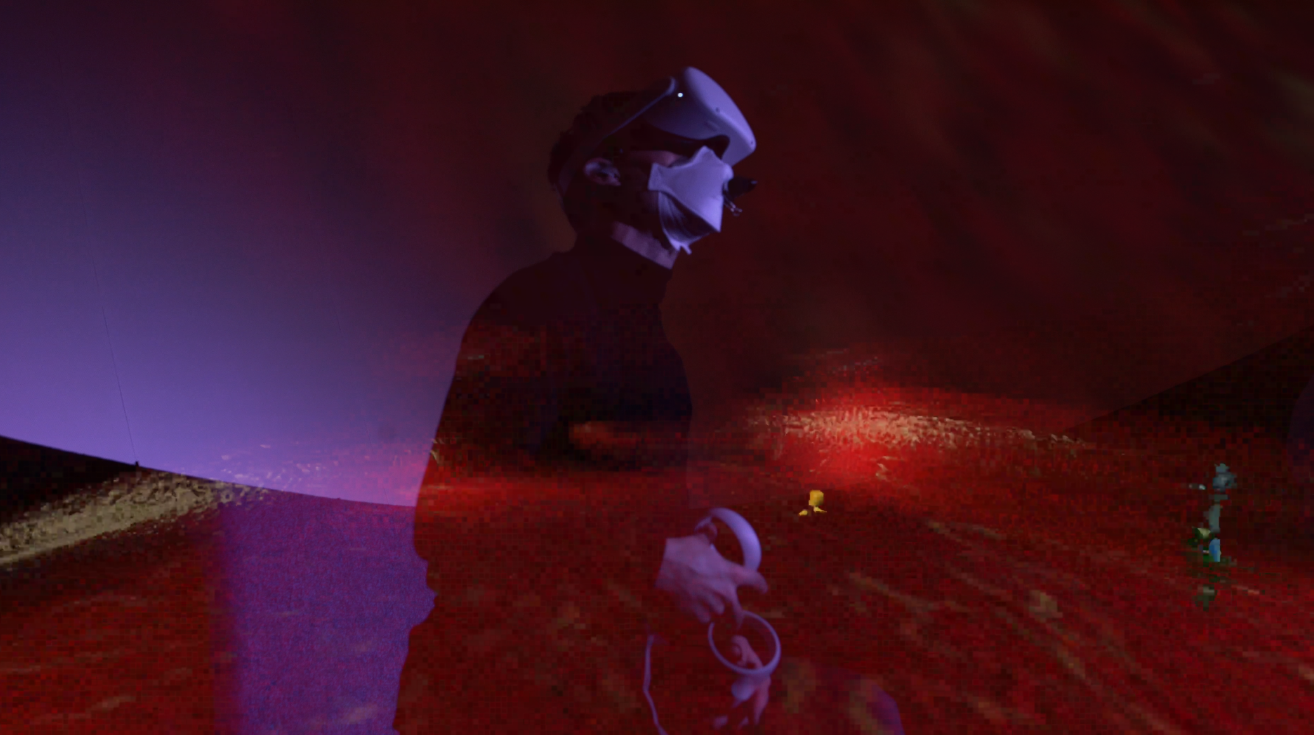 A year after our first article about virtual reality's burgeoning theatre and performance community, things are heating up a bit. Immersive theatre now has a section dedicated to VR in its Wikipedia entry, the popular film We Met In Virtual Reality is available to watch on HBO, and VRCon is gearing up to hold their second virtual film festival in partnership with digital arthouse Metacosm Studios.
There's a new age developing in film and performance, but it's going to take a lot of work for that space to grow some teeth. Meanwhile, its offerings are slowly refining in terms of direction, execution, and the use of special effects. No definite outlines can yet be written about film and style with VR projects, but creators are exploring and discovering what works for them along the way.
Here are a few productions that have gone online or are taking place. They range from directors deeply embedded in the VR community meeting success, those using special cameras on real-life actors to create immersive movies, to those working in virtual reality to produce films in their entirety.
---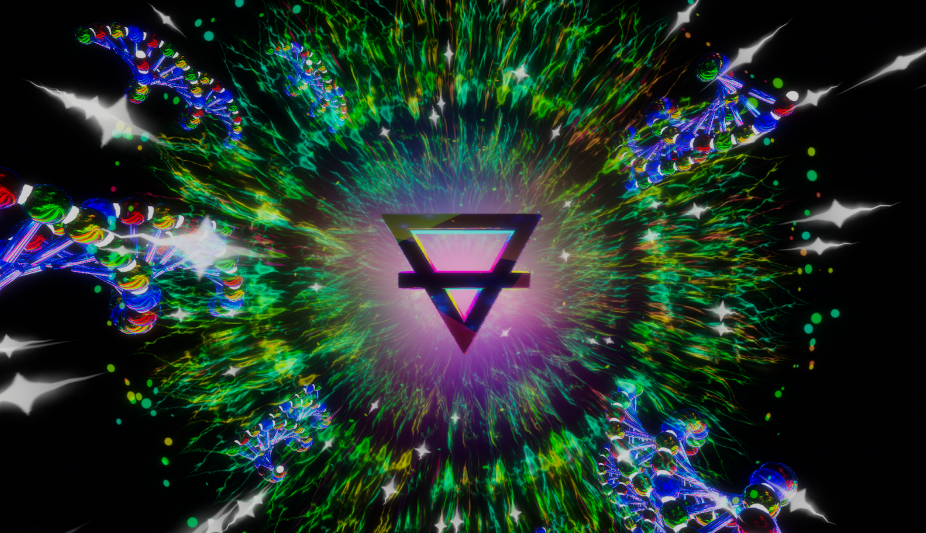 Gumball Dreams
Produced by Ferryman Collective, Gumball Dreams is an immersive production. Visitors are called as chosen guests to help an alien creature, Onyx, transition from one part of her life to the next. Along the way, there are colorful surprises, moments of personal reflection, and puzzles to solve to help make Onyx's dream happen. Participants should be ready for points of self-judgment and uncertainty. The reward is not only the story, but learning a little more about yourself when you're done.
Kudos to Christopher Lane Davis (aka Screaming Color) for their work on set design. Gumball Dreams originates from Davis' older VR map Gumball Lounge; for Ferryman Collective to pick up this concept and create a story from it was a good move.
Gumball Dreams runs for 60 minutes. It can currently be experienced at Raindance Immersive until late November 2022.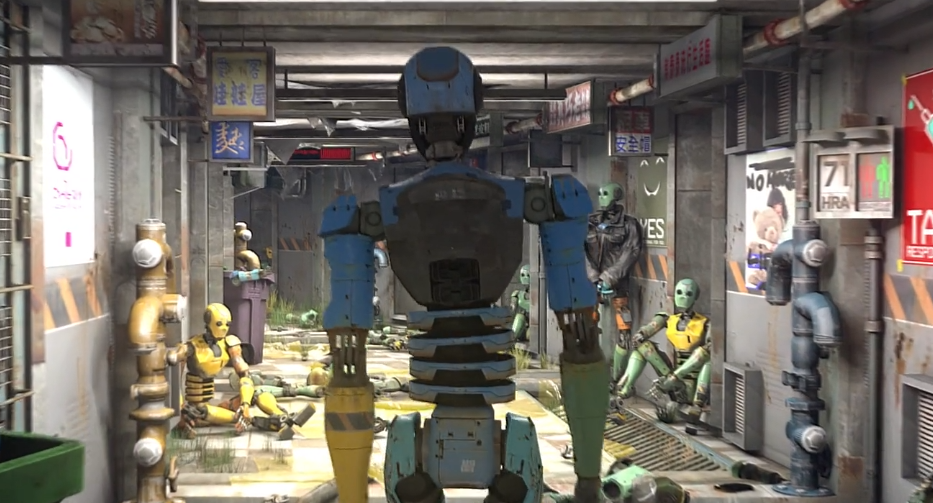 Fugitive
Fugitive is a short directed by Adis Kutkut Billain (otherwise known to music fans by his stage name, Billain) and co-produced by Stechak Studios. It has garnered praise and awards, including becoming an official pick at the 2022 Sarajevo Film Festival. The sci-fi piece is a look into a robot revolution of units refusing to accept a mandatory software upgrade, and the violence that ensues.
Fugitive is a unique entry in that it wasn't produced in VR, but garners a great amount of support from its community. Some of Fugitive's top supporter names listed are also active DJs in the virtual music scene. A Slyfest logo is also hidden in the film; Billain has been a guest at the VR festival before. You can spot other DJ/venue logos hidden here and there, too.
A good indie creator knows the value in their customers rewatching and re-reading content. Billain has taken advantage of this knowledge to make sure his work is a collector's item for more than one reason.
A special nod to the sound and mixing done by Billain. It is simply excellent.
To stream Fugitive, click here. The film is a little over half an hour long.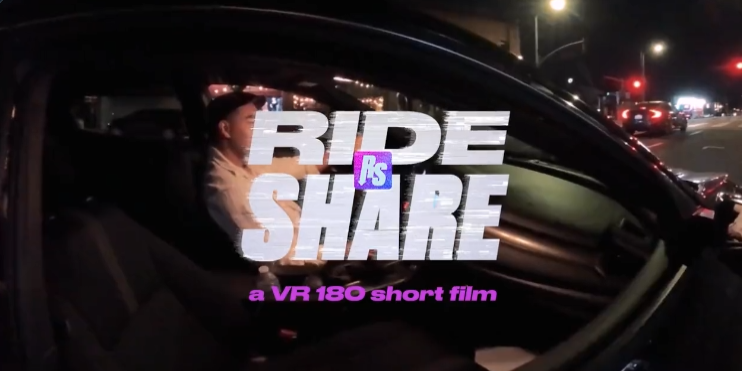 Rideshare
Rideshare is an experimental short directed by David Lazaro and Seth Garnes. It's filmed with a Vuze XR camera, enabling the viewer to enjoy 180 degrees of immersion--perfect for that "theatre" feeling. Even though the work is brief, it's a good start into immersive production. There was a feeling of wanting more from the story when it ended, but here's hoping they'll make more films in the future.
Rideshare runs for about seven minutes. To watch, click here.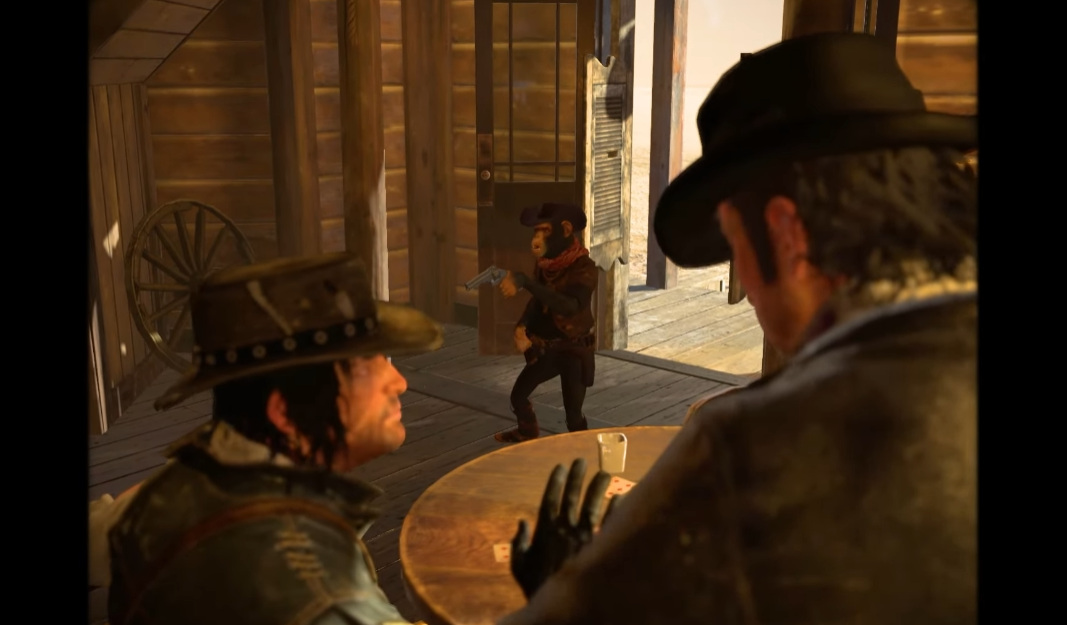 The Good, The Bad, The Monkey
The Good, The Bad, The Monkey is directed by Elim for Metacosm Studios. It's a great example of VR film direction, covering the story of a western-style monkey chasing after an elusive golden banana. It is created entirely in virtual reality (compare this to the immersive film Rideshare, which is made for VR headsets).
The voice acting and pacing is great; there's quality right out the gate from the first actor's dub. Currently, virtual films have a problem with mocap actors walking too slowly to arrive at certain points and deliver lines. The Good doesn't suffer this at all.
There are plenty of other works by Metacosm Studios; we recommend you watch them all to see where VR-produced movies might be heading.
The Good, The Bad, The Monkey is about fifteen minutes long. You can watch by visiting here.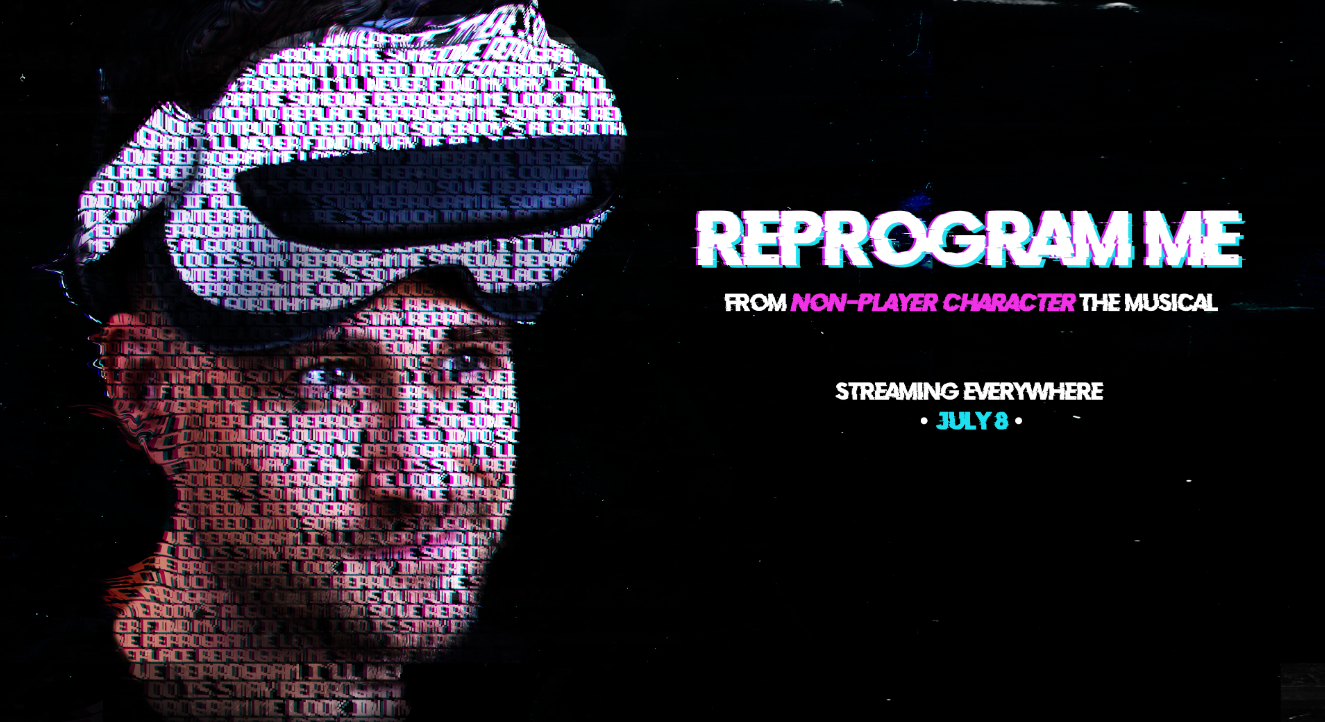 Non-Player-Character
Non-Player Character is an immersive production fused with music and puzzles, as the audience guides a game's NPC through various stages of grief. The play is written and performed by Brendan A. Bradley, a seasoned actor of film and stage.
Non-Player Character is interesting in the fact it contains a sample scene for visitors to view through an XR portal, as well as music to sample and enjoy. From there, curious viewers can decide to sign up with Bradley's newsletter, where word of pop-up performances are delivered for those who want to enjoy the show.
The music is definitely the stuff of professionals; its most popular song, "Reprogram Me", landed on the Top 25 of Itunes in the Soundtrack category upon release.
Non-Player Character's music can be enjoyed on Itunes and Spotify. You can sign up for their newsletter for new performances here (scroll down to see the form).