April 18, 2023
Three More Digital Worlds Announce Expansion To Mobile
More VR platforms eye mobile as the new frontier. What challenges will they face?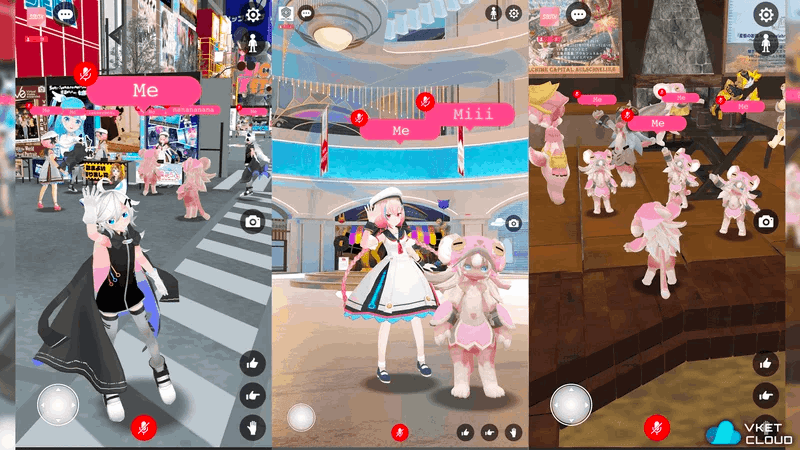 The current market for digital worlds available on mobile is in a bit of a sorry state. Cluster works on IOS, but its PC-side interface is clunky and confusing. Rec Room and Roblox have both implemented a mobile presence while also remaining VR-friendly, but both platforms are more for children. Other than that, there's the 2D giants: Fortnite, Zepeto, and IMVU. Older users interested in a mobile program with VR-side clients are still stuck for good results.
This year, however, shows expansion into mobile with three digital worlds that are popular with users of a wider age range.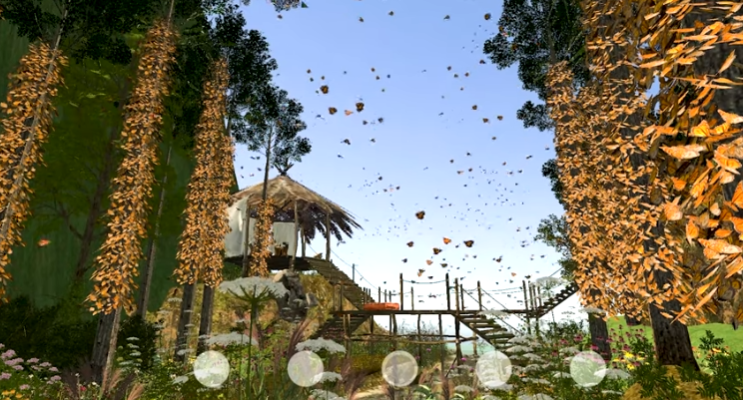 Second Life Mobile
Second Life is a longstanding digital world that's helped to pioneer the subject of virtual identity. With 20 years of history, it commands academic respect, and a wealth of use cases for owners of newer social worlds to learn from. The rival of its day was IMVU; the comparisons between the two run parallel to today's VRChat and Roblox.
While Second Life doesn't officially support VR, it's still possible to access via the Firestorm VR mod. Losing users to time and newer platforms has been a problem for it in recent years, but its mobile project, announced on March 10th, just might do the trick to expand the userbase again.
A first look shows a client, re-built in Unity, that operates similarly to its PC version:
If this client is built with Unity, it's also possible for Second Life to switch to a Unity engine for its PC build, too. Let's hope Linden Lab will take advantage of that.
According to the above video, development of the mobile client will be ongoing over the next few months. Guess what other platform will be developing its own mobile client at the same time?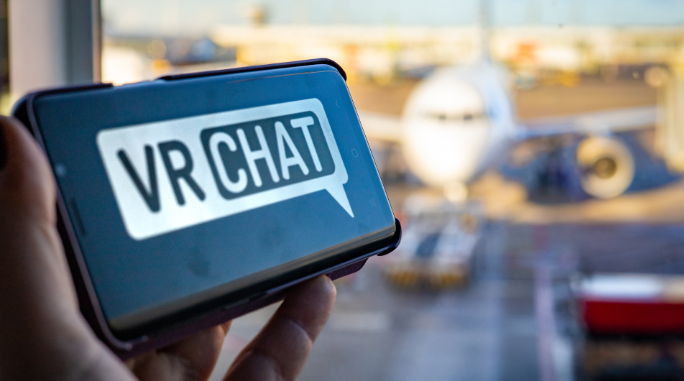 VRChat Mobile
VRChat is the spiritual successor to Second Life. Although other platforms like Rec Room have more users, no VR-based world has been as infamously boundary-pushing. A developer update on March 30th reveals VRChat is working on a mobile client, available in the coming months for VRChat Plus members to download for Android. VRChat Mobile is a perfect move; it can keep up with similar social worlds doing the same, as well as inch closer to the implementation of a working in-game market.
An in-game item market for VRChat would make enough money to keep the popular platform going for a long time. However, they would also be competing with digital goods sites such as Booth, Jinxxy, and Virtual Market. VRChat currently doesn't have a marketplace of its own, so it's missing a functional inventory system for users to have an easy avatar creator with.
Meanwhile, another platform that's native to mobile is expanding its offerings in different ways.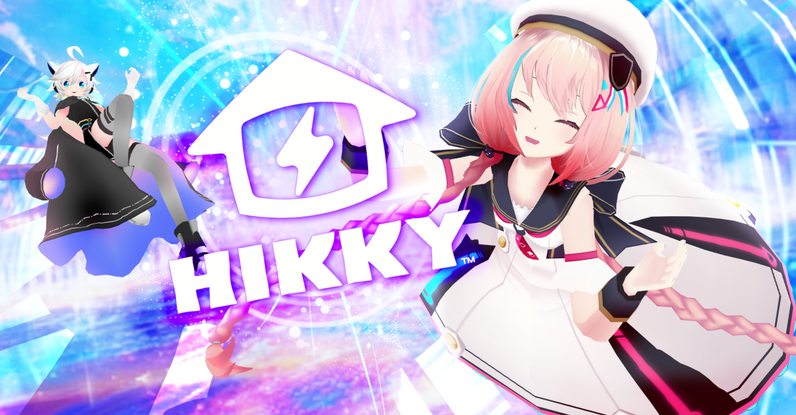 Vket Cloud
Virtual Market is a Japanese digital goods marketplace that caters to various platforms. It usually holds its semi-annual showcase festival in VRChat. However, it's also got a virtual world of its own: Vket Cloud. We've covered its release before.
Vket Cloud is accessible from a browser, so it works on mobile and desktop for now. The previous release of Vket Cloud includes VR capabilities, so we imagine that will make its way to the public version at some point. The browser access doesn't work too wonderfully right now for download times and UI, but its scope is enticing with how well it can scale.
Here's a video demo of Vket Cloud in action:
Vket Cloud not only contains an in-game avatar creator, but has that pre-existing avatar marketplace. If the planning here matches what it appears to be, its marketplace eventually might connect properly, allowing users to log in to Vket Cloud and create their custom avatar with purchases they've made on Vket's website.
There's an official version of Vket Cloud arriving on April 20th, according to a recent announcement by parent company HIKKY. Listed plans include ChatGPT integration with experimental functions, such as NPC creation. An even wilder suggestion on the post is the idea of utilizing ChatGPT to create a sim-self when a user is offline.
"In the worlds created with Vket Cloud, you will be able to set up AI characters that can communicate via text chat using ChatGPT," HIKKY explains. "For example, in the near future, by incorporating AI, we will be freed from the trouble of thinking and collecting information. You can have an AI assistant specialized in fashion and events in the virtual space assist you with things like 'What kind of event should I go to today?' and 'What kind of avatar should I go with?' [...] Alternatively, AI may live in the metaverse space for you. 'You' will continue to be effectively present even while you are not there... What will happen while you are away?''
There's... a lot in that paragraph to process. I personally don't want an AI-me; I can barely deal with myself, much less a digital copy of my personality. There's always one person out there who will want to have a digital twin, though, so they might get a chance at trying that out after the 20th arrives.
Lain-level dilemmas aside, easier NPC creation for games on the platform might be nice. The proposed pet companion idea is especially attractive. In Final Fantasy XIV, I often switch out minions between a hunting hawk and a wandering blue butterly. Other times, a little black cat trails behind me. It would be more convenient to switch pets around on a whim rather than installing them on each avatar I upload to a platform. That's extra memory on the avatar itself, and that's not very fun to deal with.
There's one more surprise on the Vket Cloud announcement. Writes HIKKY: "We will create a new form of town where you can 'play', 'interact', 'shop', 'work' and 'live' in the metaverse."
But, what do those cities look like? You might recognize either one: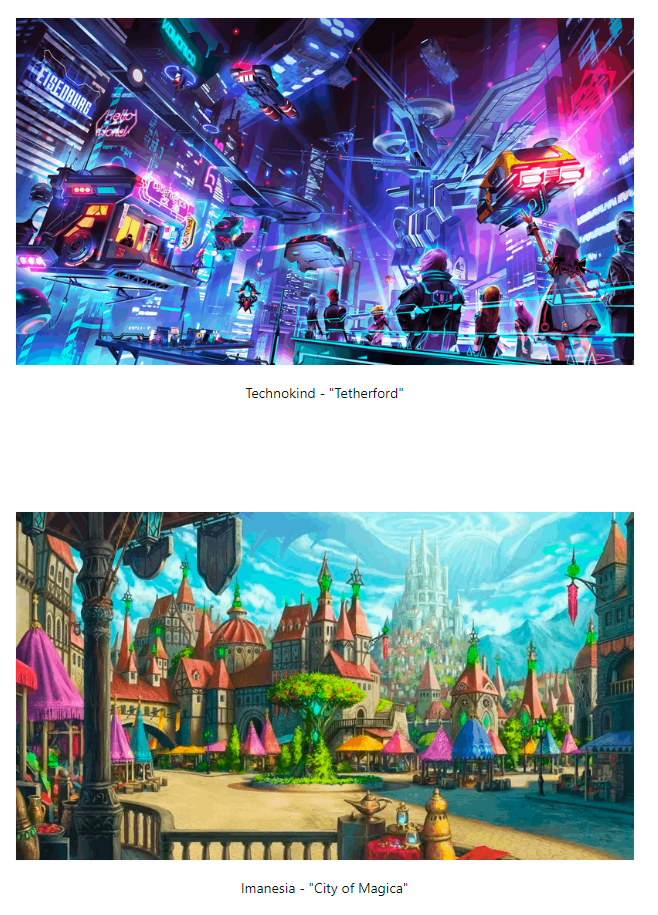 Tetherford was a festival map featured at Virtual Market's Winter 2022 showcase in VRChat. Imanesia is an original map slated for its Summer 2023 festival, accessible through Vket's browser client only.
Throughout Virtual Market's history, various world creators in VRChat have lent their talents to build the Market's festival spaces. The idea of turning a map like Tethorford into a main city map in Vket Cloud, is pretty smart.
Why start a platform from scratch with no main attractions yet? Instead, contract out proven world builders on another platform to help. Multi-platform creators win out; they can "live" in the platform of their choice, while supporting their craft with design jobs in various spaces. Creators like Artsy Marie do this already.
If HIKKY has already purchased the work, they can port in any previous Virtual Market map they want. This might be why they have more time to think of other ways to fill out their suite of services.
Vket Cloud might still be developing, but so far its proposed ideas and existing software are coming together pretty nicely.
What will happen in the coming months? Will the recent three announcements inspire other VR worlds to expand into mobile if they haven't already? Will Meta feel the pressure to add mobile access to Horizon Worlds?
We'll see what happens by summer.