August 25, 2021
Sly Fest Gets Serious
As corporations carefully eye virtual music venues, what can monetized VR clubs do to navigate and survive?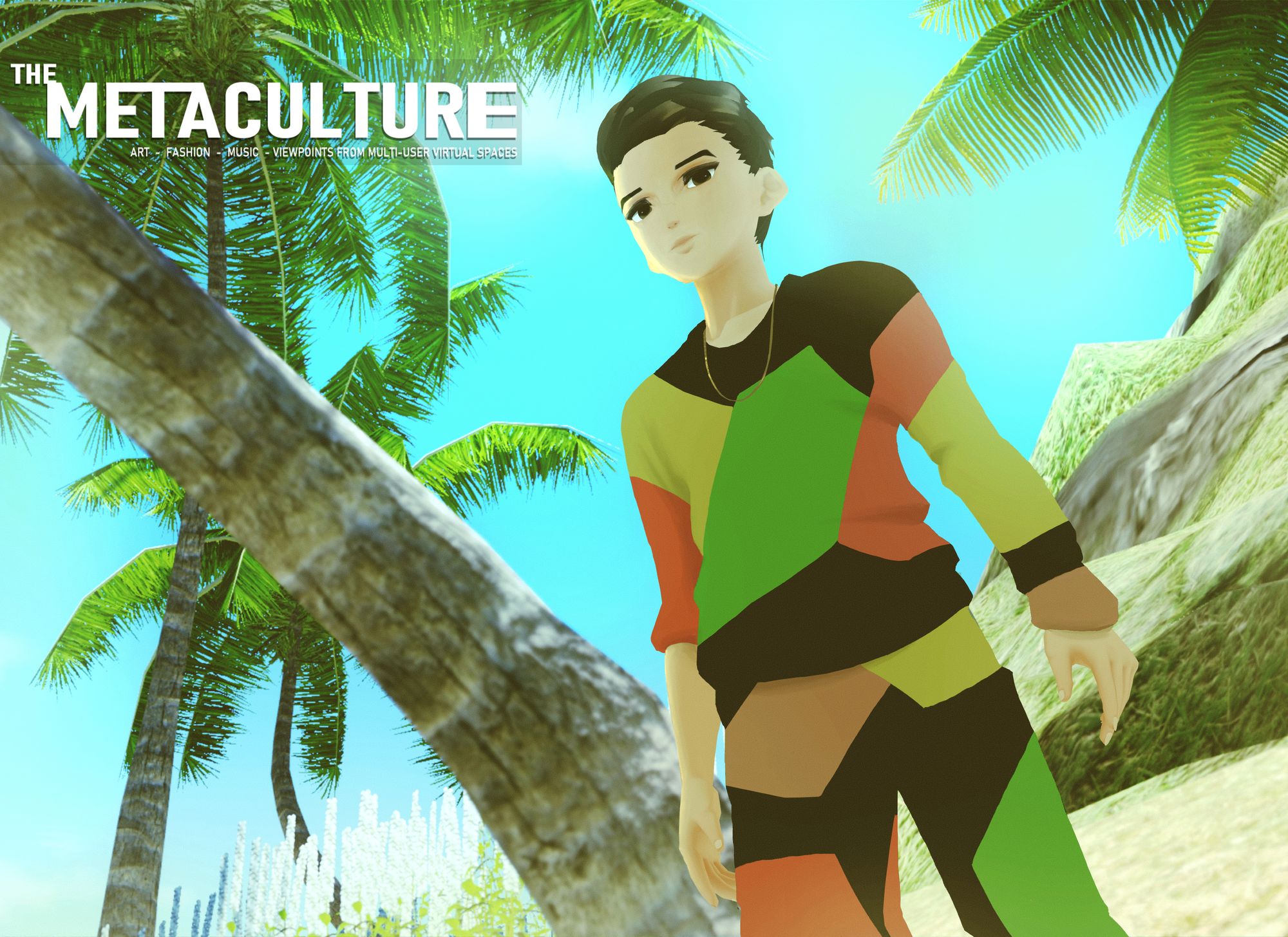 Sly has an unassuming smile and laugh for everyone he meets. Declining to take the center of the room, he's usually just off from the nucleus of a gathering while cracking a joke. Often, he will switch avatars in order to play pranks on his friends. He won't initially let on what his primary pursuits in VR are; you have to find out through time and conversation.
Sly as a professional is someone different. Pulling impressive names for his festival rosters, he's turned Sly Fest into a VRChat music festival that's become known for its complete experiences. Wanna feel like you just boarded a cruise ship while a DJ blasts an amazing set? He's got you.
So what's it like for a person who just wants to have fun to put on a business face to manage a massive music event? We sat down with Sly to find out.
---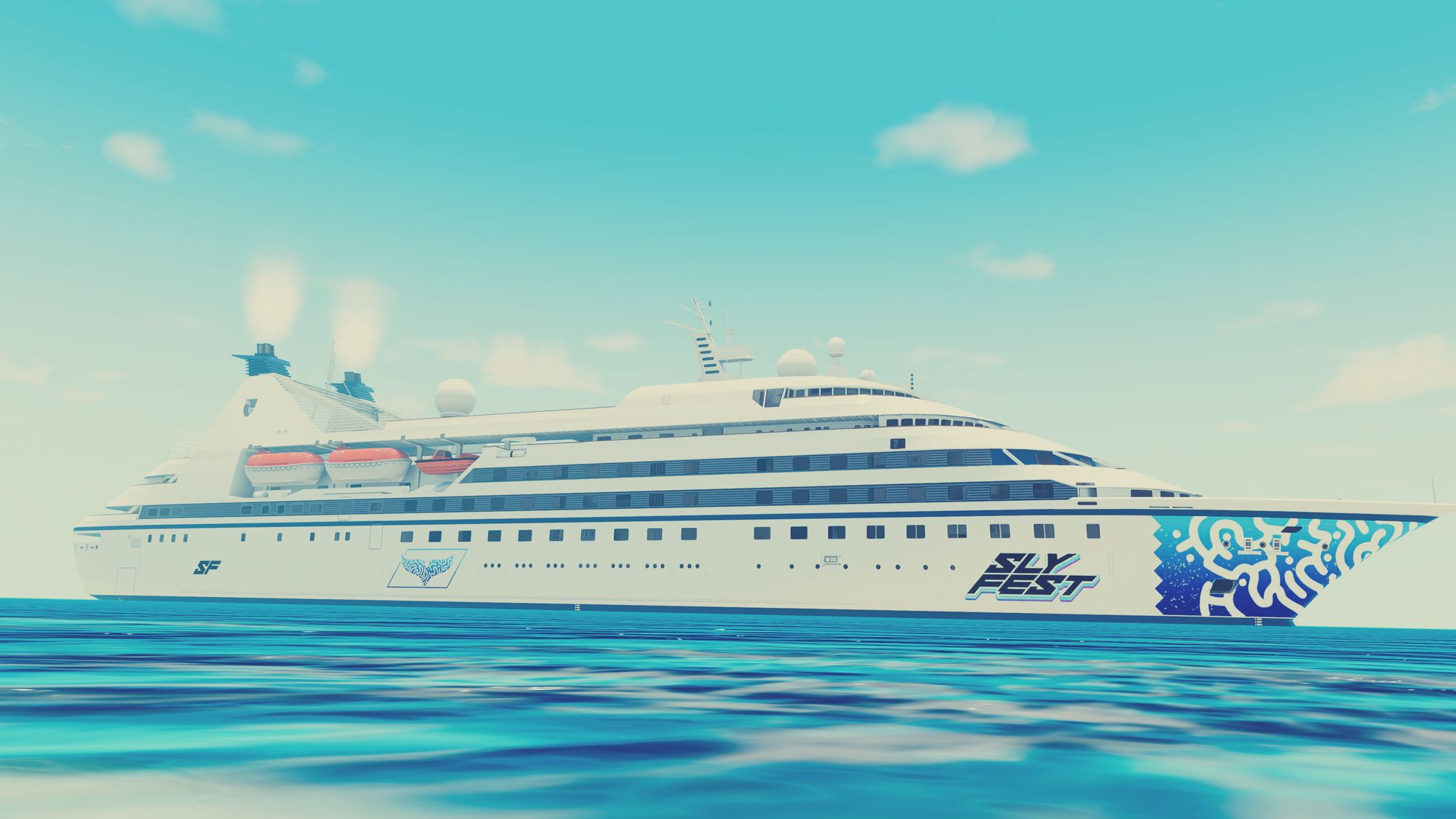 Where did the name "Theslythief" come from?
Theslythief comes from the my love for Elder Scrolls; particularly Oblivion. I always loved being sneaky and joining the Thieves guild. I also really enjoyed playing RuneScape and I liked wearing the Robin Hood Hat! Which makes me a little bit "thiefy" I guess.
How did you get your start in making music?
I started making music since I was a young kid. My grandma enrolled me in piano lessons and I was the only one that really stuck with lessons apart from all my cousins. After that I got interested in playing guitar in middle school, playing for band in highschool, and graduating college with an AS degree in Music Production. I started producing music in highschool and started DJing around that time too. Music has always been part of my life.
What gave you the idea of going from DJing to running a music event in VRChat?
The actual idea of running a music festival was when I met one of my favorite producers of all time; Porter Robinson. I met him in a world I created, Secret Sky Stadium. World building is a hobby of mine that I really enjoy, but music has always been number one. After realizing I can combine my talents and the excitement of meeting one of my favorite producers through worlds, I thought anything was possible and I was inspired to do something bigger than I thought I could imagine.
You created Sly Fest back when such music festivals in the grid weren't really a thing. What were the first reactions like to your initial announcement?
The first reactions to the introduction of Sly Fest were so bizarre and surreal. I was able to book people i thought were untouchable and I was developing a team of extremely talented creators/ individuals. I got really emotional over how many people saw and believed in this vision I had. It still drives me to this day.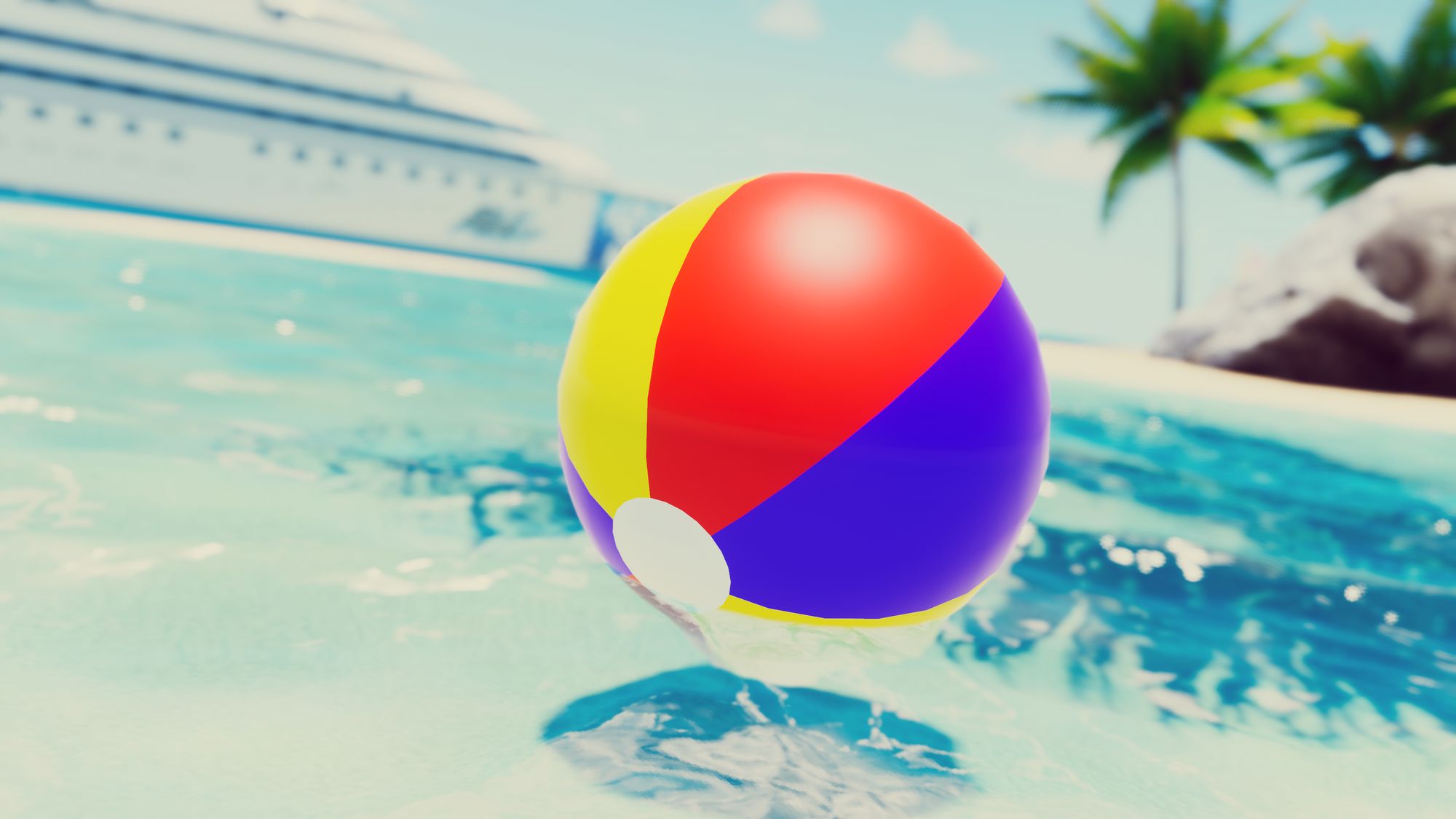 One of the harder choices as a beginner in music is, 'What program do I use to produce?'. That choice can take time away from creating anything at all. So, please pick a random free program to advice new creators to dip their toes into for us. It has to be completely free--no trial stuff.
Well, for fundamentals of production I would highly recommend watching tutorials from YouTube that get your feet wet into the world of DAWs (Digital Audio Workstation). Some of the best channels are ones where you just find a producer you're inspired by and watch tutorial on how to recreate sounds by anyone on the internet! This is really how I got into teaching myself. I just watched a bunch of creators who gave the tools! Unfortunately, there aren't many DAW's that are exactly free, but FL Studio does allow you to use their program with the limitation of not being able to save your project. It sucks but it's a great way to practice and navigate your way around the program! You could also technically record your creations using free programs like OBS.
You also build worlds, a lot of them implement water in some way. Can you talk about this and where your inspiration comes from?
Great observation! My inspiration of adding water came from  my love for the ocean and how water seems to tie many elements together. For a lot of the worlds I create, I really love the reflective, refractive, and distorting qualities of water. There are so many different types of looks to water that it can be adaptable to any scene. It can represent so many different moods and further the narrative of your creation. It's also incredibly mesmerizing to watch too!
You have a certain air of professionalism with running Sly Fest. Where does that come from? You're pretty well known for keeping business and personal matters separate, and it's very evident when you are working versus when you're playing around with friends.
Back in the day (when Covid wasn't existent), I used to attend events as a promoter, attendee, and DJ! I met so many people within the scene and I learned plenty of the do's and dont's within the scene. Learning to deal with things in a professional manner allows others to know that you're serious and you have clear intentions. You can still have fun while being professional though; just look at Michael Scott! (just kidding haha). Separating professional from personal matters is also much more efficient in getting the job done. It's still a blast though. I get so much fulfillment from seeing happy attendees.
What do you look for in picking DJs to play Sly Fest for you? What kind of requirements you set in your selection, in case there's anyone out there who wants to play in the future?
You must actually know how to DJ/ mix decently.
You give me a good impression.
DJing is a process that doesn't take too long to learn, but is very rewarding and extremely fun. I will mainly look to book DJs who have the drive and passion for producing or mixing music. Also, we want to book those who really know how to DJ decently. We encourage those who don't DJ much to learn more or practice before sharing the stage with others. For the festival, we look for a wide variety of acts who offer plenty to the table. I want to hear every genre there is! There are also many DJs who my team wants to see play! I usually end up booking some of those artists.
As you're well aware, game and marketing news are now realizing there's opportunities for advertising and making money with VRChat clubs. You already have experience in working with brands during MUZZFEST. What was it like implementing an advertiser into a festival map?
Sponsorships and advertising is something that requires a good balance. Sly Fest is a non-profit company, but still needs money to run many different things; (VRCDN, map/assets, website, etc). I believe that sponsors are great to have! I also make sure our sponsors make sense. It's most important however that these sponsors do not change anything in the event! Their role is meant to be as least invasive as possible to the big picture.
If companies become more interested in advertising with music events, what design advice would you have for them for engaging interactivity, versus an ad that's obtrusive?
If they become more interested in more events and advertising in game, they have to be as least invasive as possible. This will ensure that users won't feel their presence as out of place. The more integrated their booth and advertising can be, the more users won't mind. We also try to make these partnerships as interactive as possible. It would be much cooler to integrate the booth in a fun manner.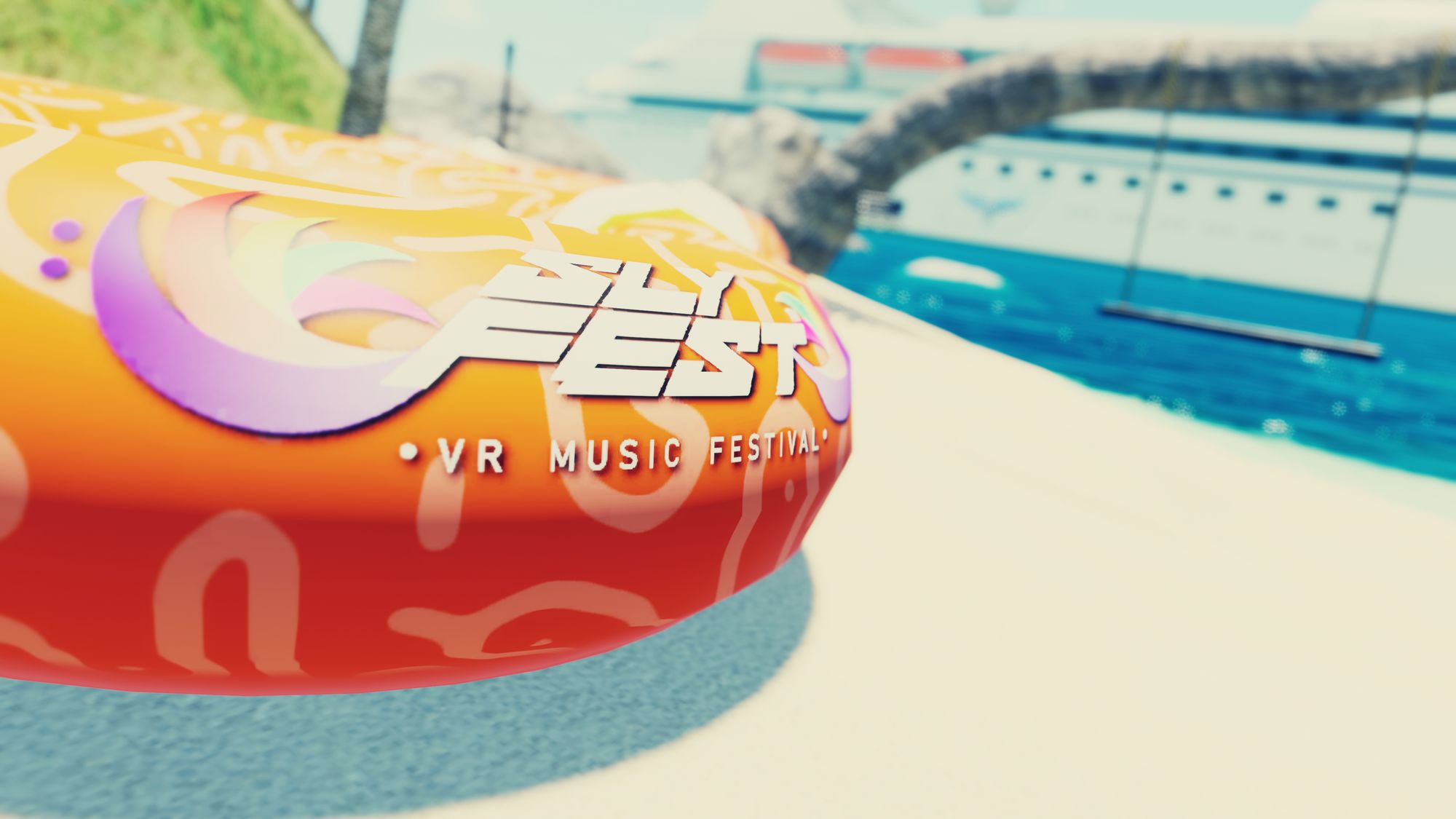 There's a dividing line between "don't commercialize the grid" versus "we need to pay rent, we can't just play music for free". What advice would you give for anyone trying to walk that fine line while doing their thing in the VR music scene?
On this topic, I feel torn because money does lead to more problems, but it's also nice to be able to compensate people for their hard work. A user economy in-game might be extremely cool and could lead to creators never having to work in the real world ever again, but there's a lot of problems and politics that play into having an economy available. I'm not an expert on this but there's just a lot of pros and cons here for me to have a solid opinion!
MUZZFEST was the first big music tour an artist has had in VRChat. What lasting effects do you think this is going to have?
MUZZFEST as a VR music tour was definitely something really cool! I really enjoyed the idea and I thought it was a fresh idea. A lasting effect of this event for me would be the setting of a high standard. For MUZZFEST 2021, we worked really hard to complete that event and we did so many different things to make this event happen! Interviews, Meet & Greets, and Quest compatibility have definitely changed our standards in the way we do things. As for attendees, we hope that the event inspires more musicians, fans, or breeds new inspirations.
What can people expect for next week's Sly Fest? What are you most excited about for it?
This week's Sly Fest is our BIGGEST event of the year. We have over 60 artists performing and each day will be 18 hours long roughly. It's a monumental undertaking but we plan on having everyone enjoy the event! We have 3 stages that DJs will be performing for. Each DJ has given their all in creating their mixes! All of it is truly exciting.
We've asked so many questions, but there definitely should be some space for you to say whatever you want. Please leave us with some parting words.
Overall I'd like to thank everyone for their time reading this article and supporting me! I appreciate so many of you who inspire me to continue creating music, worlds, and events. I could not be any more grateful.
---
Sly Fest takes place from August 27th to 29th. Find out about the lineup and how to attend here. Additional images for this article courtesy of SladeDaCat.
Interested in supporting The Metaculture? You can do so here.