September 29, 2022
Metaculture Music Round-Up: The Pop And Noise Arrival
Two new genres appear as the virtual music community expands.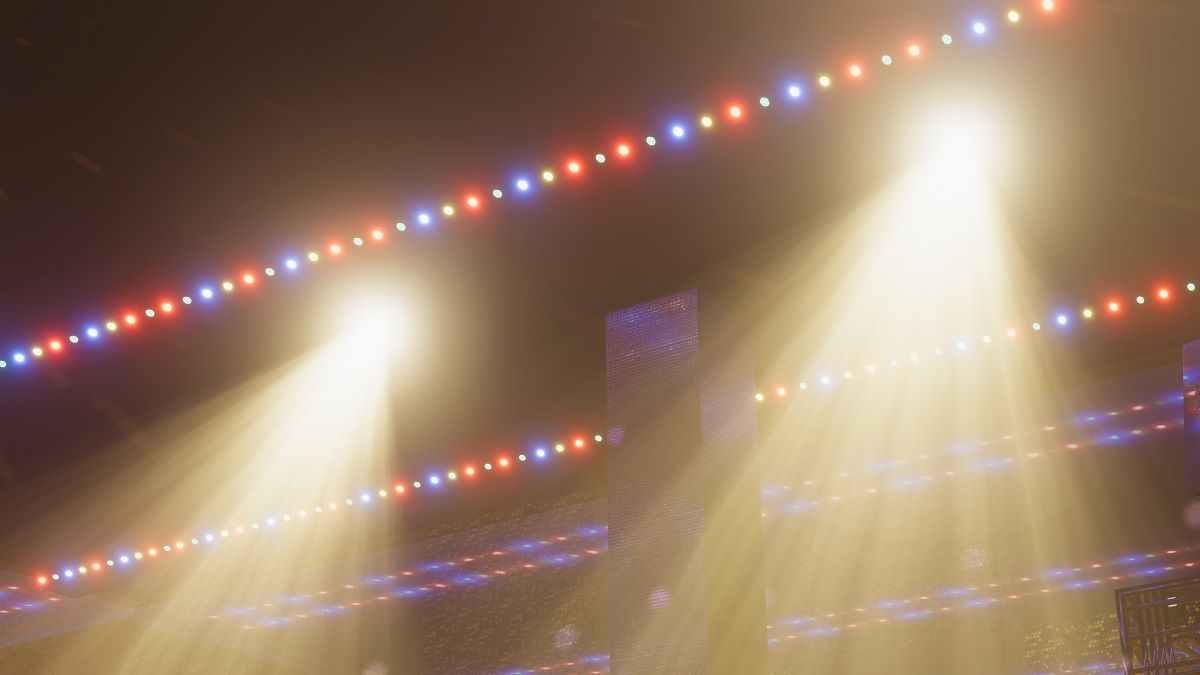 Our series of music round-ups covers sound you'll only find in virtual reality, produced by artists who socialize and work there. From acoustic to hardstyle techno, what's sonically relevant is being documented with us.
If you find an artist you like, click through the track information to give that person a follow (and buy something!). Your support is what keeps them making music--and we always love new sounds.
---
Resident Advisor Pays A Visit
The music scene in VRChat changes every three to six months. Current musicians can change creative phases or get into new sounds, new arrivals filter in, and some venues either begin or end their lively tenure.
Since our last coverage of the music community, several important events have occurred or been scheduled. The big one is Resident Advisor's new documentary on the virtual rave scene:
Each production that sheds light on the VR music community helps to make things easier and easier for the public to understand. Strasz's documentary on Youtube made a huge dent in the undertaking, opening the eyes of many for the first time; next, came the even friendlier film by PBS's Subcultured, highlighting how warm and genuine the space can be.
Resident Advisor's documentary, by comparison, feels made for the curious DJ--the one who wants to understand how people are performing in VR and what kind of equipment they're using to do it.
Many thanks to Resident Advisor for interviewing me for the documentary. The Metaculture is a year old now, and when I started the website I wasn't entirely sure of the project's roadmap. Now, a definite need is forming with each entry. We're keeping history of a special time in VR, one that isn't really being covered anywhere else in the same way.
Another Cross-Reality Music Event Appears
Boss Wave Massive, a music festival taking place this October in Harrisburg, PA, will also feature a VR-friendly extension held a week before the main acts arrive. Take a look at the poster:
Space Laces and 1788-L are both artists who are familiar with the VR rave scene, and have been seen around various venues to support other performers. So, it stands to reason:
Get it? It's the road to Boss Wave, so partygoers can hit up the pregaming festival online first before they make the trek to the real-life one. Events like this are becoming more common, so it's important to spot them as they come along.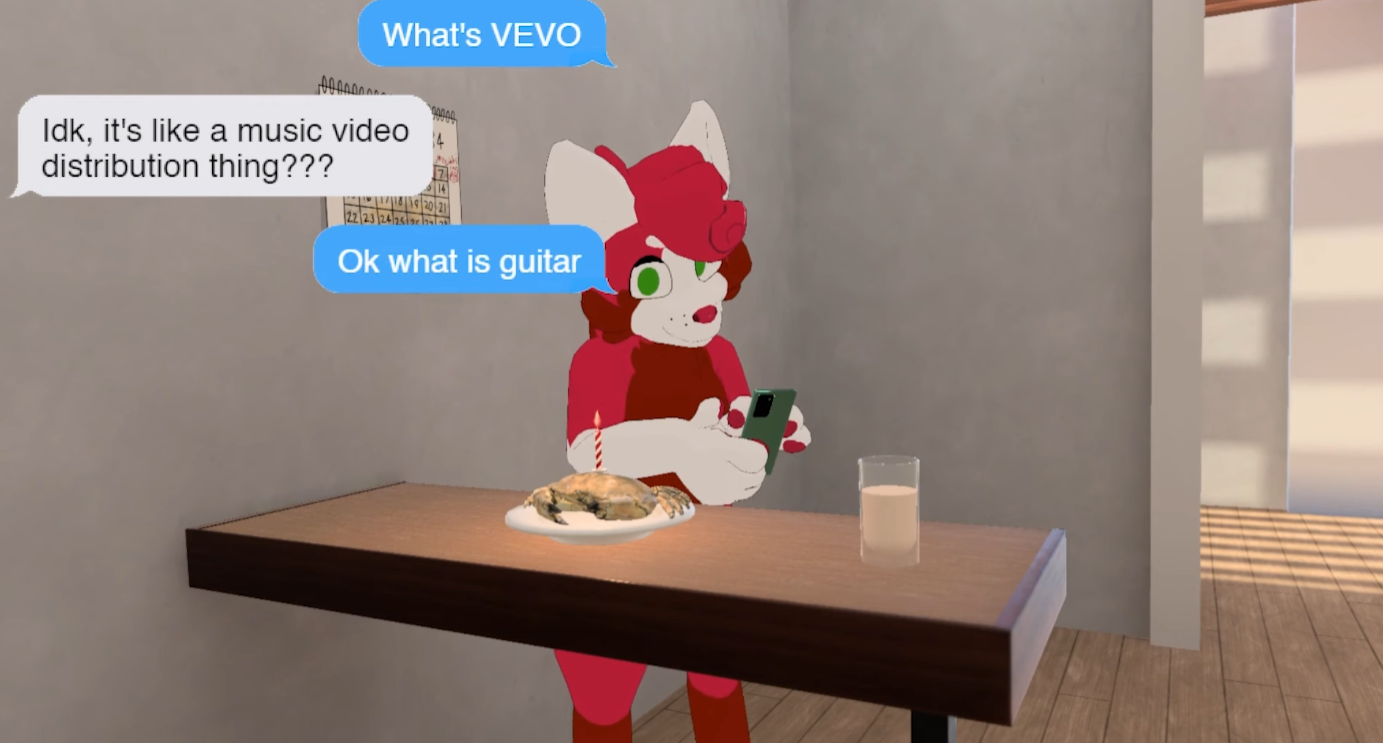 Friends Without Faces Brings Dystopian Pop To VR
Blippy percussion, anti-subscription commercial breaks, and...a drone in love with its assassination target?
That's the new album by Friends Without Faces, This Is Not Modern Life. Along with music videos for the album being produced with VR and mixed reality, the entire project feels polished. There's also some fun notes about each song and their inspiration on the artist's Twitter.
There are more musicians taking to virtual reality to not only produce music within it lately, but now publish music videos. Friends' MV of It's All Just A Game To You Isn't It is damn near perfect: the fisheye lens, the whimsical abandon, frantic lyrics, the dancing VR furry, and the singer herself throwing a guitar off of a bridge:
Grab This Is Not Modern Life for a listen here, or follow Friends Without Faces on Soundcloud.
Mad Moxx's Daydream Hits Soundcloud
While EDM producers get more than the lion's share on our music round-up series, it isn't to say live singers aren't around in VR at all. Here's an example of a live performance by Mad Moxx, a regular of VRChat's singing community:
FRILLZ's Bullet Time Is Low-Tempo And Personal
A recent release from FRILLZ, with a note: "I wanted to try my hand at some slower BPM music than what I'm used to writing and some electro/club seemed like a fun choice!" Normally, FRILLZ is known for intense footwork productions and long live sets of the same. A changeup on speed is a surprise.
Two things: this is a very nice song. It's slower, it's sophisticated, and it's got a fade-out. Fade-outs are making a comeback in music right now, so it's cool to see it being used here. The pulsing beat is also a pleasant tamp on the ears without pushing too hard; it plays with the listening space rather than overtaking it.
Bite: The Rise Of The VR Noise Album
HexAlice is an experimental and varied DJ who's been creating music for years now. With her side project Fionorence, she fuses poetry and noise to beautiful and unnerving results. Artists such as her have been bringing more variety to the virtual music scene; it's thrilling to finally hear good noise and experimental sets in VR, where previously it seemed impossible to have that happen before.
Her new album Bite descends from an explanation of an allergic reaction, falling into the concept of stretched time and the abyss of consciousness. It feels immersively dark to listen to, like sinking into a bottomless cold ocean.
The Familiar Fondness of ICWinner
JakeStar is a VR DJ who trends towards funky rave-type jams. Compiling some recent works into an album, ICWinner feels like a purposeful project of its own.
There's some very engaging and nostalgic music on the album. Combreak feels like an intermission screen in a video game where you're supposed to pick an option or character to play with. And just like a transition into a level you actually run through, IT'S HARDCORE FUNKOT TIME rushes in with a pounding pulse and arcade sounds aplenty. If HARDCORE FUNKOT was the level, then Zombeat tallies your score. It's a fun concept from start to finish.
Aye, Yu Releases A Fun Self-Titled Album
Aye, Yu S/S 2022 is a large compilation of work published by the artist. Everything in this album is light and funky, music you could play on a sunny afternoon or riding on a scenic route somewhere. There's also a lot of clever stutter-cuts of samples mixed in to keep things interesting.
---
That's all for the music round-up this time! We hope you found something you liked here.