June 1, 2022
Metaculture Music Round-Up: Grand Tours, Big Premieres, and Touching Tributes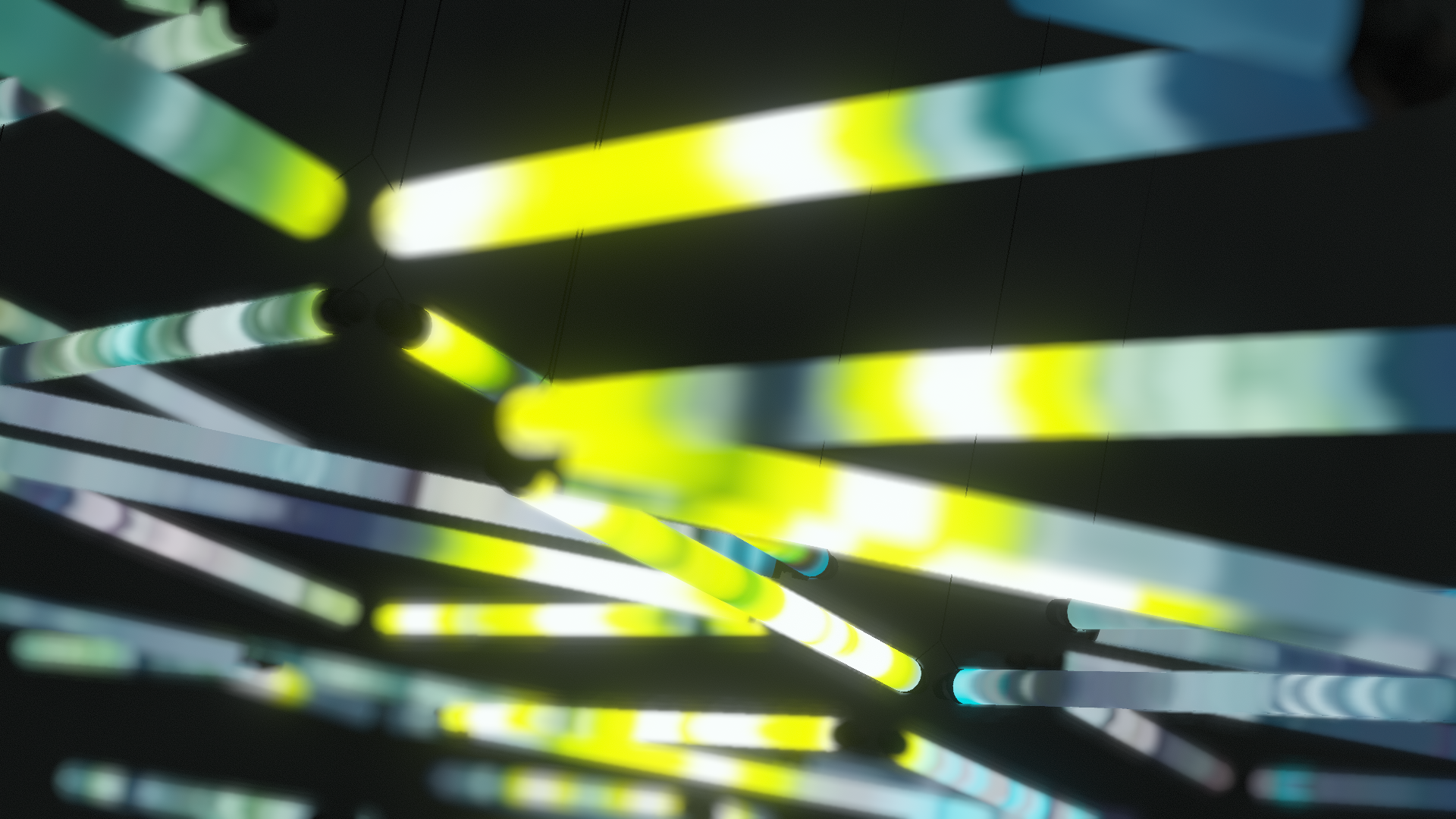 Our series of music round-ups covers sound you'll only find in virtual reality, produced by artists who socialize and work there. From acoustic to hardstyle techno, what's sonically relevant is being documented with us.
If you find an artist you like, click through the track information to give that person a follow (and buy something!). Your support is what keeps them making music--and we always love new sounds.
---
Onumi In Good Company
This installment of the music round-up kicks off with a big announcement: in just three days' time, Onumi will be headlining the Tentacle Tour in VRChat, featuring several talented artists supporting: MUZZ, Dossyx, Protostar, Nanode, and more.
How do music tours work in VRChat? Much like real life, VR-based nightclubs are picked as spaces to host an artist's performance, which can be stretched out over several weeks to build up hype and attendance numbers. Because each venue in VRChat can reach a maximum capacity of users, a tour gives attendees a greater chance to get into the instance an artist is performing in, thus sharing space with them and giving them that "in-person" feeling.
This is not the first tour held in VR by a performing artist. One famous landmark of the practice was MUZZ's Virtual Reality Tour, held last April. Since then, MUZZ has gone on to host SANCTUM, a monthly Patreon-supported event featuring specially-crafted visuals and live VR dancers.
Here's a set from Onumi performing at Sanctum in December '21:
The Tentacle Tour is being sponsored by Trap Nation. Click here to check out venue listings and dates.
Want more of Onumi's music? You're in luck. She's just released Ethereal Cyber Angel, a hyper-BPM track comprised of 6 genres stretched across 8 minutes. Press play and get dancing:
Essenger Reaches Out
Essenger is a well-known name in the realm of synthwave, so it surprised us to see a message from him cross our desk. There's a great reason, though: he's currently donating all profits for his new release, Griefling, to support children displaced by the Ukraine invasion.
He tells us: "Griefling is a raw reminder of the fragility of life, loosely from the point of view of a young animal, but also can be interpreted differently depending on the listener. Though I wrote this song before the current turn of events, I'm currently donating all sales from this song toward relief and shelter for children displaced by the war in Ukraine."
Pain Princess Makes It Work
Pain Princess is a talented producer of the VR music realm. This time, they've got a new take on an anthem to share.
"[This] remix," writes Pain Princess, "is inspired by 2010-2014 era footwork tracks, often used during dance battles. No kick drum sample, low end heavy, with a focus on off-kilter rhythms, syncopation, and repetition. As apposed to the original which leans more into modern genre influences."
What is footwork? It's been taking over a subsection of VR-based producers and DJs this year.  Originating from Chicago, footwork is a genre of electronic music with a fast rhythm derived from ghetto house. More here at Wikipedia. Here's also a sample of a street battle in which the music is associated.
Merino Hoes was originally a song created by Velatix and Mirror 3ARTH. Pain Princess remixes the anthem into something deeper and more subversive.
LLLL Creates An Immersive Hit
While the VR music scene is often its own high-energy, self-contained world that outsiders need to dig to find, LLLL and music label King Deluxe has managed to create a music video and corresponding VR-based show that's become the talk of the wider XR community.
First, the music. King Deluxe says in their press release: "This music video was directed by Konstantin Enste, his wonderful interpretation of Silent Dawn, which was used as the name of a sentient ship, taking its human adventurer all over the galaxy in his search."
LLLL's RAIN release party was held on May 7th, 2022 at the VRChat venue The Core. In attendance was Voices of VR reporter Kent Bye, who was so impressed that his thread on the activities set off a chain of visits by curious industry colleagues.
Be sure to read through Kent Bye's thread, and check out the attached videos. They show just why artists now love doing tours in VR--it's an amazing tool for providing visuals for ones' music, that can't be created the same way in reality.
TVPPS Stands Strong
TVPPS is a regularly featured composer here: varied and talented, their melodies show range while also speaking to the heart of many. We think they have a bright future. This time, they've sent in Still Standing, a song about resilience in a moment of uncertainty.
"Still Standing is a blend of vocal/orchestral with future riddim and melodic dubstep, mixing my vocals and a lush soundscape with heavy metallic sounds and hypnotic arps," TVPPS says.
Welcome To HakiSume's Temple
We love the fringe feeling of HakiSume's Sidechain Temple, a four-track release of clever samples and high-tempo beats. We listened to this and thought, "This has the Vibe Tribe sound," and lo and behold! They are indeed an associated act.
This is one producer to keep your eye on. We look forward to what they make in the future.
Lawgicz And The Moombahton Flip
Lawgicz is a varied musician who's recently submitted this flip of Baby Keem's Orange Soda.
"I've been exploring different genre's of music when it comes to production, and wanted to try flipping a track into a moombahton track since I grew up hispanic," he explains. "[I was] influenced by reggaetón and hip hop growing up, and wanted to put those two elements together to make this tune."
Along with footwork, there's been an increase of Latin music coming up in sets across the VR music scene. We're all the better for it, honestly.
General TsoLit Releases A Snippet
There are times when producers send in small samples for listeners to try out. So is the case with General TsoLit, who explains, "I like making little beats for my own enjoyment. Hope others enjoy it too."
It's a tasty snack. Give it a try.
Fifty Shades Of Sendoff
We want to end this installment of the Music Round-Up with a hilarious submission from Electro Punk82, who produced this mix as a raunchy memorial to Gilbert Gottfried. Please be warned: this submission is incredibly NSFW.
Even though the track is absolutely filthy, the explanation behind it is thoughtful:
"This was our first take at sampling and we wanted to make a track similar to Kriss-DM's Uncle Roger, heavily techno oriented, rumble kicks all built from scratch. When we did what we did during the process, we were dying HARDCORE while making this on a livestream.
More importantly, we wanted to make a tribute to an iconic voice, Rest in peace, thank you for the laughs.
We encourage others to take this and mess with it even more, we know the music community can pull some really cool stuff, we are eager to see what others can create with it. We may make a proper Redux of this in the future, but that's [a "later us"] problem.
Music samples we used are from the Millennium Strike Demo Disc, Type R - Ego Adero, ASL -  Strip Club Behaviour. This would not have been possible without them."
---
That's all for the music round-up this time! We hope you found something you liked here.